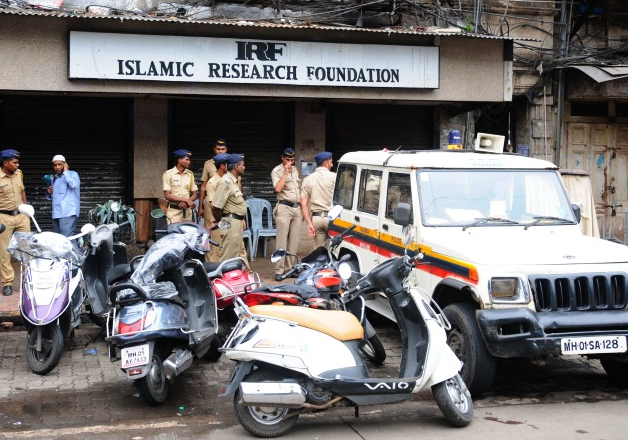 Mumbai: A joint team of Maharashtra Anti-Terrorism Squad and Kerala Police on Wednesday night arrested Arshid Qureshi, a youth allegedly associated with controversial Islamic preacher Zakir Naik's foundation Islamic Research Foundation (IRF).
According to reports, Qureshi was arrested for allegedly recruiting Kerala youths for terror outfit Islamic State.
A senior police official said Qureshi, who was associated with Naik's organisation, was nabbed from Navi Mumbai. A case under IPC sections 120 B (criminal conspiracy) and 153 A (promoting enmity between groups) as well as under the Unlawful Activities Prevention Act (UAPA) was registered in Kochi.
"In a joint operation undertaken by Maharashtra ATS and Kerala Police, a raid was conducted in Navi Mumbai area in connection with an UAPA case registered with the Kochi police station. One accused… was arrested… Kerala Police will take further action in the case," DCP, Maharashtra ATS, Dhananjay Kulkarni, said.
If his links with IRF are confirmed, this could be the first arrest of a member of Naik's foundation which has come under the scanner of government after two of the Bangladesh cafe attackers said they were inspired by his teachings.
Reports say that Qureshi works with IRF in Mumbai as a guest relations manager, which is a front desk job.
He was produced before the Belapur court in Navi Mumbai on Thursday which granted Kerala Police his transit remand till July 25. He will be questioned by the Maharashtra ATS and later taken to Kerala.
The UAPA case follows a missing person's complaint registered by the family of Merin alias Mariam, who is missing along with her husband Bestin Vincent alias Yahia, at the Palarivattom police station in Kerala. In the complaint, the family alleged that Mariyam, a Christian who converted to Islam, was radicalised by her husband Yahiya and Qureshi and forced to join ISIS.
According to Ebin Jacob, brother of Mariam, had told police that there was an attempt to forcibly convert him to Islam and make him join ISIS. Ebin had told Kochi police that Yahia and Qureshi were behind the attempted conversion.
"As per the statement, Qureshi insisted that Ebin should embrace Islam and join ISIS. It was Yahia who compelled Ebin to come to Mumbai and meet Qureshi," the investigating officer said.
The case against Qureshi and Yahia could be the first registered under UAPA against any of the 21 Keralites who have gone missing and allegedly joined the ISIS.