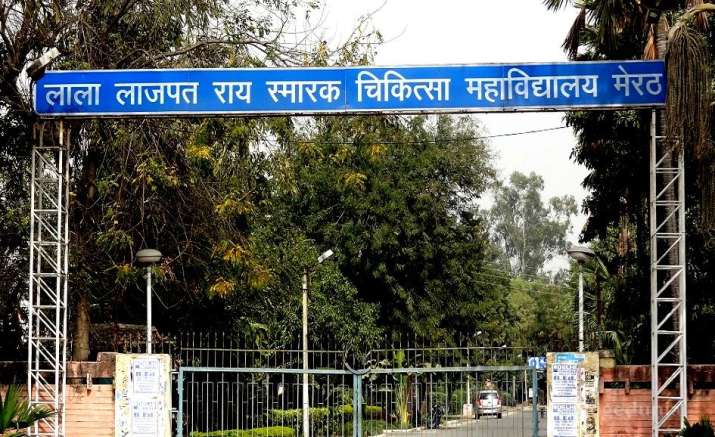 In a shocking incident, a medical college in Uttar Pradesh's Meerut played host to a vulgar party with Russian belly dancer, free-flowing alcohol and drunk doctors. 
The incident reportedly took place in the premises of state-run Lala Lajpat Rai Medical College, where the doctors from the 1992 batch reportedly boozed, danced and catcalled belly dancers at at the Silver Jubilee function, organised by the Old School Association on Monday.
A video of the event, which shows Russian belly dancers performing on stage amid cheering doctors, has since gone viral on social media platforms. 
The video footage also shows an ambulance loaded with cartons of liquor parked in the premises. 
Chief Minister Yogi Adityanath has reprimanded the district magistrate and the chief medical officer, India Today reported. An inquiry has been reportedly ordered to find out if the principal had any role in the incident and few heads could roll.
Vinay Aggarwal, the acting-principal of LLRM Medical College, claimed that he did not know of the incident at the time. He said it was not clear whether the organizers had used ambulances from the institute itself or had hired private vehicles for the party.
Dr KK Gupta, UP's Director General (Medical Education) said that he was appalled at the incident and has ordered an inquiry. "Nobody, not even the principal, will be spared from action if they are found guilty in this case," Gupta told media.