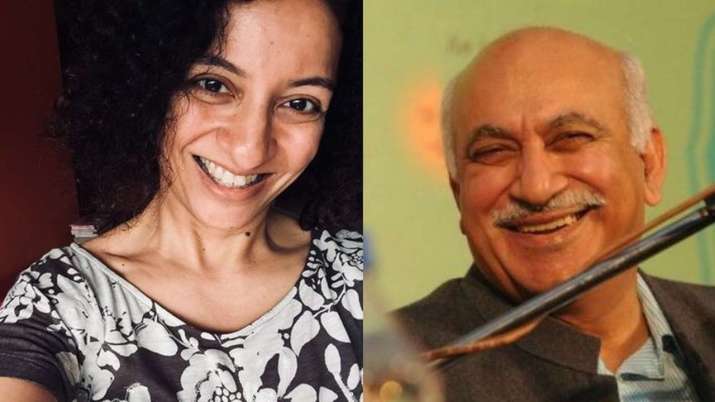 Former Union Minister MJ Akbar is set to appear in New Delhi's Patiala House court to record his statement in connection with a defamation suit filed by him against journalist Priya Ramani who had accused him of sexual harassment. The court will begin pre-summoning evidence in the case today.
On October 17, Akbar had stepped down as a junior foreign minister following a flurry of allegations made against him by at least 15 women, who accused him of sexual misconduct during his stint as the editor of The Asian Age.
Editor-turned-politician, Akbar is seeking to prosecute Ramani under Section 500 (punishment for defamation) of the IPC. 
During the last hearing on October 19, Akbar's lawyer Geeta Luthra told the court that kbar's reputation has been tarnished by the tweets by Ramani which have been read by family, friends and associates. He has received number of calls from different spheres enquiring of the allegations, causing irreparable loss to reputation he has built in the last 40 years, Luthra told the court.
The counsel also said the articles in international and national media quoted these defamatory tweets which were defamatory unless Ramani proves anything against Akbar. Luthra mentioned that Ramani's objectionable tweets have been merrily retweeted by a number of other people and various news items were written on their basis in national and international newspapers and other media platforms.
Meanwhile, 20 women journalists have urged the court to also consider their testimonies and to be called as witnesses.
Akbar is the first minister in the Modi cabinet to resign over past allegations of sexual harassment. In a statement announcing his resignation, the former journalist said he deemed it 'appropriate to step down from office and challenge false accusations levied against me, in a personal capacity.'