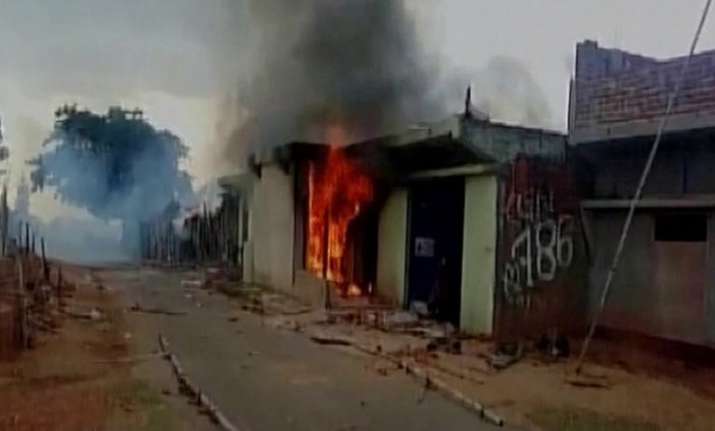 A man was beaten up and part of his house was set on fire by a huge mob after a dead cow was reportedly found outside his house in a village under Deori police station area of Giridih district on Tuesday afternoon, police said. The mob attacked the house of 55-year-old Usman Ansari at Beria Hatiatand village in Deori area on suspicion that he slaughtered a cow after allegedly finding the carcass of the animal near his house in Giridih district, the police said. 
The group raided the man's house at Barieya village last night shortly after finding the carcass, they said. According to a Hindustan Times report, the man is a dairy owner. The police rescued him from the marauding mob and admitted him to a local hospital, but later shifted him to another hospital in Dhanbad owing to the seriousness of his injuries, they said. 
The man was out of danger, the police said, adding that some persons were also injured in the clash between the mob and the police. They all have been admitted to hospitals in Dhanbad.
"Our men and officials braved the crowd and immediately rescued Ansari and his family members. When the police tried to take him to hospital, there was resistance from the crowd. There was heavy stone-pelting. We had to open fire in the air," Jharkhand police spokesperson and ADG (Operations) R K Mullik was quoted as saying by The Indian Express. 
"The mob was highly charged and nearly 50 of our men sustained injuries in the stone-pelting. The situation has been brought under control," said Mullik.
Jharkhand Inspector General of Police (Headquarters) Ashish Batra told PTI that the exact reason for the mob violence could not be immediately ascertained as it was under investigation. 
Six persons have been detained in connection with the incident, the police said. A case was registered at the Deori police station, Batra said.