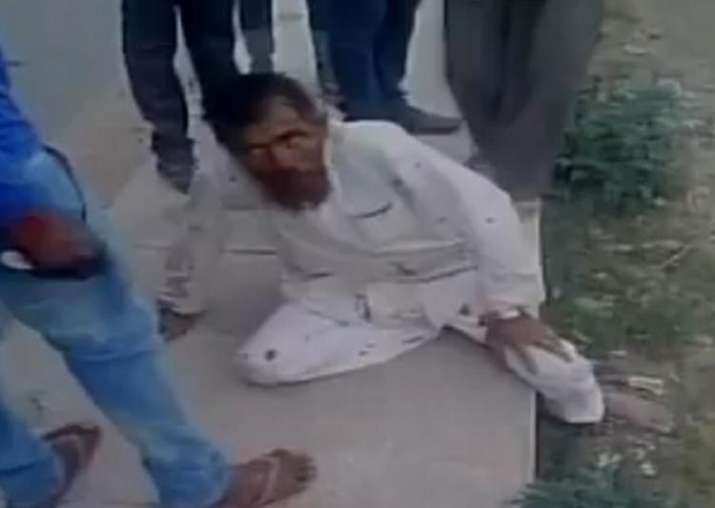 Days after terrifying visuals of a Muslim man being beaten to death by a group of alleged 'cow vigilantes' in Rajasthan's Alwar district stirred a row comes an equally appalling revelation in the case. 
A report published in The Indian Express has concluded that the 55-year-old deceased Pehlu Khan, who was thrashed brutally for being an alleged cattle smuggler, was actually a dairy farmer. 
According to the report, on March 31, Pehlu Khan left his home in Jaisinghpur village, in Nuh tehsil of Mewat, for Jaipur, with a plan to buy a milch buffalo, as he wanted to increase milk production during Ramzan. 
But, on April 1, when he reached Jaipur, he decided to buy a milch cow instead, as the seller extracted 12 litres of milk in front of him and offered him a good deal. 
He was on his way back home with his 24-year-old son Irshad and his brother Aarif when the alleged "gau rakshaks" attacked them in Behror area of Alwar on National Highway 8 on Saturday evening. 
"My father was in a pickup truck with a Rajasthan numberplate, along with Azmat, who is also from our village. There were two cows and two calves in the truck. Irshad, I and another villager were in the other pickup truck which had three cows and three calves," Pehlu's son Aarif told The Indian Express. 
The alleged cow vigilantes reportedly accused them of illegally smuggling cows for slaughter. The Rajasthan Police have also registered an FIR against Pehlu, his son Irshad and brother Aarif for illegally transporting cattle for slaughter, based on a complaint filed by a person identified as Damodar Singh. 
While the FIR against the three victims stated that they did not have a purchase document or receipt, Irshad, on the contrary, claimed that he had receipts verifying cow purchase, with the stamp of Jaipur Municipal Corporation (serial number 89942 dated April 1, 2017). 
"I don't know how an FIR was registered stating that that we had no purchase receipt. I bought the cows for Rs 45,000," said Aarif. 
Recalling how the cow vigilantes stopped their vehicle, dragged them out and assaulted them, Aarif told that they also took away their wallets and cellphones. 
Pehlu was one of the ten dairy farmers of Jaisinghpur – a village where most of the people are farmers. On Friday, four other dairy farmers from the village had also travelled to Jaipur to buy buffaloes and cows. Zakir Khan, the biggest dairy farmer in the village, was also with them. 
The report cited Zakir saying that he was carrying a cow, a calf and a buffalo in his pickup truck. He reached the spot where Pehlu Khan and the others were attacked about 45 minutes after the incident.
Zakir, who buys milk from the smaller dairy farmers in the village, confirmed that Pehlu was one of his suppliers. He also confirmed that Irshad had been supplying milk to him for the last four years. 
While the police has arrested three accused named in the attack, it is yet to trace the rest three men named in the FIR.