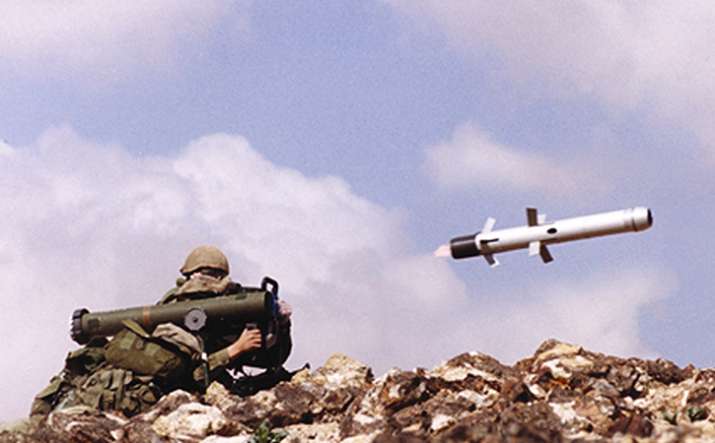 In an apparent push for indigenous manufacturing and reduce India's dependence on defence imports, the central government is learnt to have decided to walk out of advanced negotiations for a $500 million deal with Israel to purchase 1600 Spike Anti-Tank Guided Missile (ATGM).
A report in The Indian Express reported that the Ministry of Defence has instead asked the Defence Research and Development Organisation (DRDO) to indigenously develop and produce a Man-Portable Anti-Tank Guided Missile (MPATGM) for the Army.
India closed the deal to purchase the Spike missile in 2016 and selected Israel's government-owned Rafael Advanced Defence Systems over a rival US offer of Javelin missiles that Washington had lobbied hard to win.
However, the Jerusalem Post reported on Tuesday that Rafale was unaware of any such development. "Rafael has not been officially informed of any change in the decision to purchase Spike missiles," Rafael's spokesman, Ishai David, told The Jerusalem Post, adding that he could not confirm the reports.
"This activity will continue as planned," he added. Notably, Rafael had set up a missile sub-systems manufacturing unit near Hyderabad last year in partnership with Kalyani group ahead of the finalisation of the deal.
India walking out of the deal -- discussions for which began in 2014 – is being viewed as a blow to the otherwise flourishing ties between India and Israel.
In a historic move, Prime Minister Narendra Modi visited Jerusalem in July to highlight the growing bilateral relationship between the two countries, and to cement economic ties that included defense contracts.
Israeli Prime Minister Benjamin Netanyahu is also scheduled to travel to India on January 14 for a three-day visit to meet PM Modi.
Crucially, the scrapping of the deal also hits the Army's capabilities, particularly on the Line of Control against Pakistan, and it was this reason that the military had cited while extending its support to the Spike deal.
The Spike MR missile is a 3rd generation, fire and forget, top attack, ATGM. It has an operational range of 2.5 kilometres and is capable of being used both during the day and night.
Pakistan, on the other hand, has portable anti-tank missiles for its infantry soldiers which can strike Indian tanks and bunkers that are at a distance of 3-4 km.