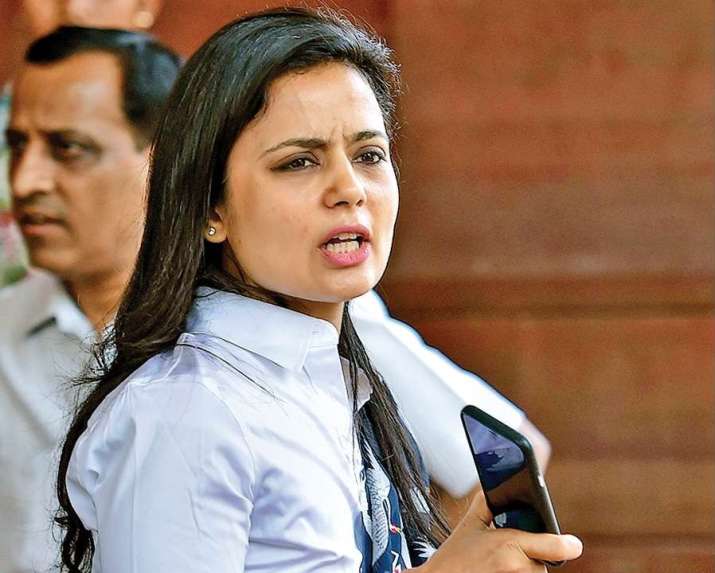 Mahua Moitra, the Trinamool Congress lawmaker, whose maiden address at the Lok Sabha on "seven signs of fascism" created quite a stir last week, has refuted allegations that said her speech was plagiarised.
"Right-wing a**holes seem to be same in every country," Moitra told reporters on Wednesday.
"My speech came from the heart and every Indian who has shared it did so from their heart. The [social media] hits were organic, not BOT controlled," she added.
#WATCH TMC MP Mahua Moitra responds to media on allegations that her maiden speech in Parliament was plagiarized, quotes American commentator Martin Longman's tweet "right-wing a**holes seem to be similar in every country." pic.twitter.com/dU8UDMBirP

— ANI (@ANI) July 3, 2019
"Plagiarism is when one does not disclose one's source. I had mentioned categorically in my speech was the poster from the Holocaust Museum created by the political scientist Dr Laurence W Brit pointing out the 14 signs of early fascism. I found seven signs relevant to India and spoke at length about each of them," Mahua Moitra said, in a statement.
A Washington Monthly article was circulated in tweets that alleged Moitra had lifted chunks of her speech from an article on "12 early warning signs of fascism" in reference to Donald Trump's USA.
Mahua Moitra delivered her maiden address at the Lok Sabha on June 25 and trended for almost two days after the verbal assault on the Bharatiya Janata Party (BJP) and the National Democratic Alliance (NDA).
Point by point, she took the NDA lawmakers down and even, when they protested, she told the Speaker: "Sir, there is no room for professional hecklers in the corridors of this great hall, I urge you to put the House in order".
Her arguments were as hard hitting as they were passionate and heartfelt.
"You may say that achchhe din are here and that the sun will never set on the Indian Empire that the government is seeking to build. But then, you are missing the signs. Only if you open your eyes, you will see there are signs everywhere that this country is being torn apart," she said.
The said signs included "superficial nationalism", a "resounding disdain for human rights", "suppression of dissent", "control of mass media", "obsession with national security" and "intertwining of religion and government".
ALSO READ: Twitterverse loves Mahua Moitra. But who is she and what has she done?