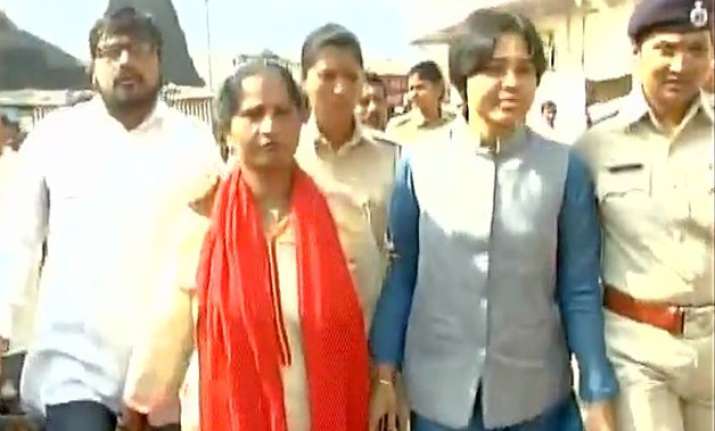 Nashik: In an attempt to break the age-old rule of not allowing women inside the temple, activist Trupti Desai of the Pune-based Bhumata Brigade was today detained for having entered the Trimbakeshwar temple in Nashik.
"We offered prayers to Lord Shiva at Trimbakeshwar temple and prayed that women be allowed in temple's sanctum. We are inside the temple which is itself a very big thing," said Desai.
Local women of the city came in Desai's support as they protested against her arrest.
Earlier this month, Trupti along with over 100 other women was detained by Maharashtra police for trying to defy a ban on women's entry to the inner sanctorum of the Trimbakeshwar temple. They were released later in the evening.
The resistance to entering the temple might have found support from several quarters. However, locals in the area have also opposed the entry of women into the temple. This, they say, will defy age-old tradition and allowing them inside could lead to more protests.
The locals say women are allowed access to the temple from outside and that allowing them inside will be a breakaway from their strongly held culture and tradition, which is something they cannot allow.