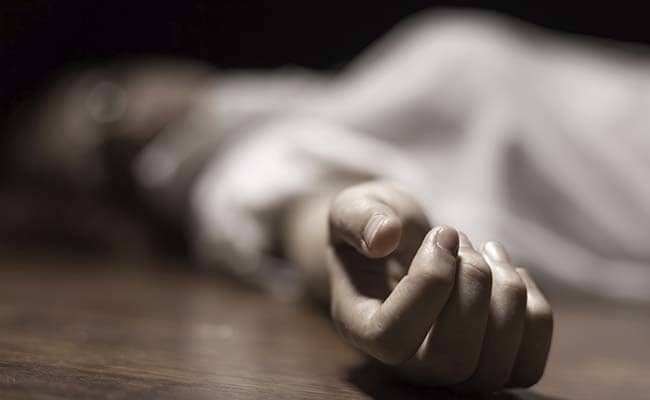 A shocking incident has emerged from Madhya Pradesh's Vidisha, where a man stuffed glue in his wife's mouth, nose and eyes to suffocate her to death. 
The 35-year-old woman died of suffocation following the incident that took place at their residence in Rajpur Colony yesterday. 
"The victim, Durga Bai, suffocated to death after her husband Halkeram Kushwaha stuffed a strong adhesive, used for sticking broken items, in her mouth, nose and eyes," Kotwali police station inspector R N Sharma said.
Before committing the crime, the accused asked his two sons to go outside the house and used the glue to kill his wife, he added.
The incident came to light when one of their minor sons returned home in the evening and found his mother lying motionless, the inspector said.
"The 15-year-old boy lodged a police complaint, following which Halkeram was booked for murder and a search was launched to nab him," Sharma added.
The boy told the police that his father was a drunkard and often quarrelled with his mother.
He also informed the police that the accused had even tried to poison his mother in the past.
A similar case was reported from Rewa district of Madhya Pradesh in May 2016, where a woman had put Fevikwik glue in her husband's eyes while he was asleep. He woke up in the morning and realised that he could not open his eyes. When he began shouting, the neighbours called the police. In the meantime his wife ran away from home.
There were frequent bickerings between Vishwakarma, a motor mechanic by occupation, and his wife Vijayalakshami. 
(With PTI inputs)