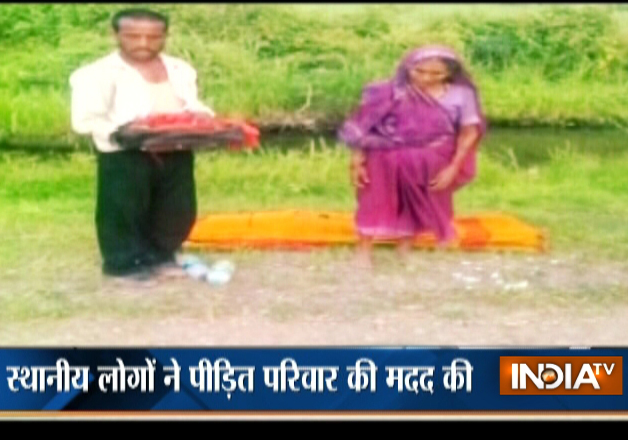 In a shameful incident reported from Madhya Pradesh, a man along with his mother and five-day-old daughter was forced to get down from a moving bus after his wife died due to illness.
According to the reports, the incident took place in Damoh district of the state. The woman was unwell after the delivery five days back, for which she was being taken to the hospital by her family. But sadly, the woman passed away on her way to hospital.
On noticing this, the driver and the conductor of the bus made the family get down with the dead body of the woman at a deserted location.
Shockingly, even after a biker informed the police about the incident, cops didn't help the man, identified as Ramsingh. They recorded the details of the deceased and then left from the incident site, forcing the family to stand on the road side with the dead body for a very long time.
The biker, a lawyer by profession, then called an ambulance and the woman's body was sent to her native village.
Earlier on Friday, TV channels showed a group of men in Jabalpur carrying a woman's corpse through a pond to perform her last rites after they were refused entry into the cemetery by an upper caste member who had allegedly encroached the land.
Both the incidents in the state have left the Shivraj Singh Chouhan-led government red-faced.