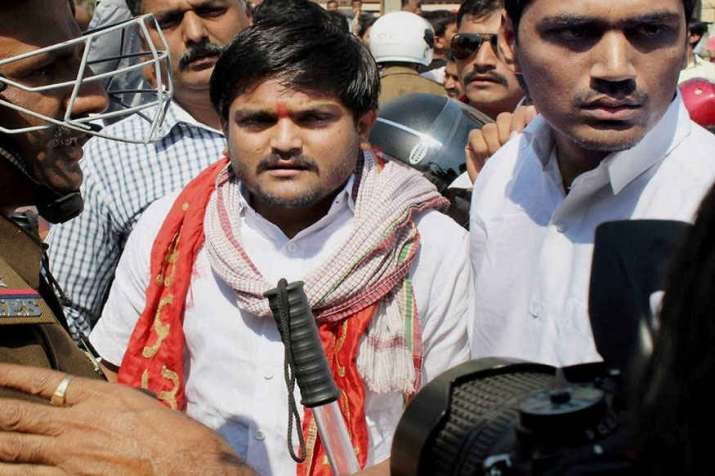 Patidar quota stir leader Hardik Patel was on Tuesday detained in Neemuch district of Madhya Pradesh while he was on his way to Mandsaur, the epicentre of the farmers' stir in the state where at least five protesters were killed in police firing last week. 
Patel, who had arrived in Udaipur yesterday, left for Mandsaur today morning but was stopped in Neemuch by the police. He was detained for breif period and was let off soon. 
Gehrilal Dangi, the district president of Patel Navnirman Sena had yesterday said Hardik Patel had plans to leave for Mandsaur, but it is uncertain whether the administration allows him to do so.
He said the Patidar community in Gujarat and Rajasthan stands in support of the Madhya Pradesh farmers.
"I will do my work and police and administration will do their job," Hardik told reporters yesterday when asked what if the police will prevent him from going to Mandsaur.
Hardik, who had spent six months of exile in Udaipur after a Gujarat High Court order, had returned to his hometown in January this year. He was staying at a former Congress MLA's house during this period 
He was released from jail in Gujarat after nine months in confinement in July last year.
The Mandsaur-Neemuch region, about 300 km from Madhya Pradesh capital Bhopal, became the nerve centre of the storm of farmer distress, as protests over low prices for crops and heavy farm debts started on June 1 and snowballed into a widespread agitation.
In Mandsaur, curfew was imposed after the six farmers were killed in two incidents of police firing during the protest on June 6.