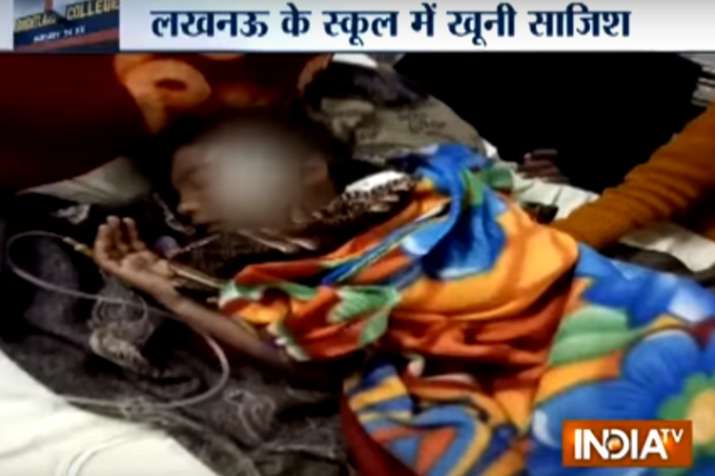 In a horrendous incident similar to the murder of seven-year-old Pradyuman Thakur at Gurugram's Ryan International School, a class I student was stabbed in his school toilet in Lucknow on Tuesday. 
Based on the statement given by the boy, the Lucknow Police has arrested a Class VI girl, who will be presented before the Juvenile Justice Board. The police also arrested the Brightland School principal Reena Manas for dereliction of duty. 
Police said that they have sent the hair found on the victim's body for DNA test, which it suspects is of the suspected accused.
Meanwhile, Uttar Pradesh Chief Minister Yogi Adityanath met the victim student at the trauma centre of the King George Medical University, where the seven-year-old boy is battling for his life. 
On the other hand, the accused girl has denied charges, saying that she didn't attack Hrithik. 
Earlier today, as the news spread, parents who had come to pick their children raised slogans against the school for concealing the incident.
In his statement to the police on Wednesday evening, the boy, Hrithik Sharma, told that the girl, while beating him, said that she was doing so to get the school to close early. 
He said that a "didi with boy-cut hair" called him, saying that a teacher had asked for him. She then took him to the bathroom and started beating him, before attacking him with a sharp object. 
When Hrithik asked why she was beating her, she said that she wanted the school to close early. 
Based on the sketch prepared as per the victim's description, the police arrested the Class VI girl of the same school after the boy confirmed about her.
The case is a chilling reminder of the murder of seven-year-old Pradyuman Thakur in the toilet of Gurugram's Ryan International School last year, where he was found with his throat slit. 
The police have charged a 16-year-old student of the same school, who allegedly wanted to put off an exam and a parent-teacher meeting.