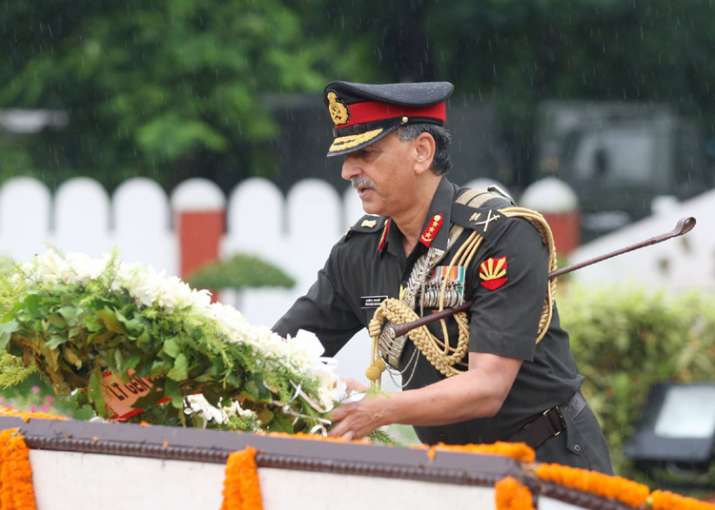 Lieutenant General Praveen Bakshi, who has been superseded by another officer Lt Gen Bipin Rawat for the post of Army chief, on Wednesday met Defence Minister Manohar Parrikar in Delhi.  
Lt Gen Bakshi is the senior-most officer in the Indian Army and currently serves as the Eastern Army Commander.  
The meeting, which lasted for 15 minutes, was just a courtesy call by the army commander, Ministry of Defence sources said.
Later, Bakshi went to meet the outgoing army chief General Dalbir Singh Suhag.
There is speculation that Bakshi could be appointed India's first Chief of Defence Staff, though reports citing sources have said that the government was not looking at it for now.  
Last week, the government ignored the long-standing seniority rule to choose the next Army Chief and appointed Lt Gen Bipin Rawat, who is the third most senior officer after Lt Gen Bakshi and Lt Gen P.M. Hariz.  
Opposition parties have questioned the appointment of the new army chief by superseding two officers, saying every appointment by the government has become controversial.  
The only other time the seniority rule was ignored was in 1983 when the then Prime Minister Indira Gandhi had appointed Lt Gen A S Vaidya as army chief superseding Lt Gen S K Sinha, who resigned in protest.  
Several media reports have cited their military sources to speculate that both Bakshi and Hariz could tender their resignations in protest. However, there has been no response from their side.  
Government sources said Lt Gen Rawat was found best suited among the Lt Generals to deal with emerging challenges, including a reorganized and restructured military force in the north, continuing terrorism and proxy war from the west, and the situation in the North-East.  
They said Lt Gen Rawat has tremendous hands-on experience of serving in combat areas and at various functional levels in the Indian Army over the last three decades. 
He has handled various operational responsibilities in many areas, including along the LoC with Pakistan, the LAC with China and in the North-East. 
He is known for his balanced approach towards soldiering, compassion, and connect with civil society. His experience as GOC-in-C Southern Army Command in Mechanised Warfare has been focused towards the western borders, in coordination with the other two services, the sources said.  
Defence Ministry sources said the focus was on suitability and merit for the selection of the new Army chief.