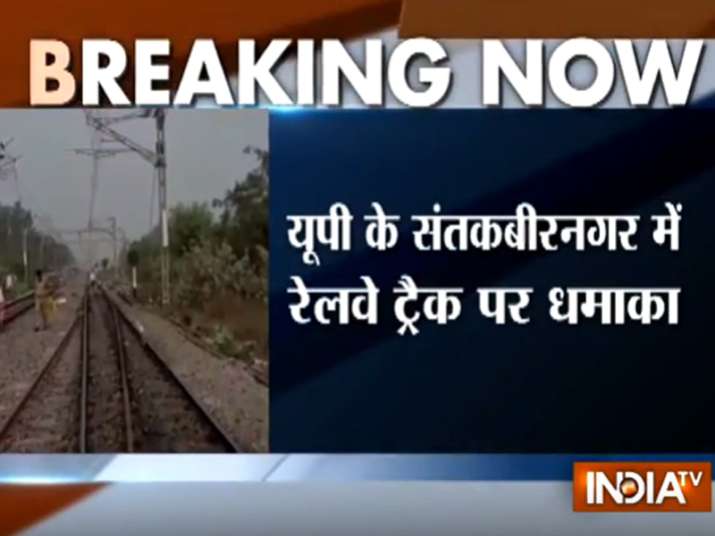 At least one person was injured after a low-intensity blast explosion was reported near a railway track in Sant Kabir Nagar district of Uttar Pradesh today.
According to police, the blast happened while diffusing the three bombs that were found abandoned by a scrap collector.
Police said that they have seized two of the crude bombs from the incident site while one exploded. 
"The crude bombs were found 500m east of the railway station. A scrap collected found the bombs 15 to 20 ft. away from the tacks. Anti-bomb squad have been summoned. We are investigating the matter," Hirala, SP, Sant Kabir Nagar, said. 
The injured person has been rushed to a nearby hospital, he added.
The movement of trains on the route was immediately halted and a search operation is underway. 
The timely action taken by the security officials averted a major railway accident. Two major train accidents near Kanpur last year resulted in deaths of 151 passengers and injuries to 200 others.