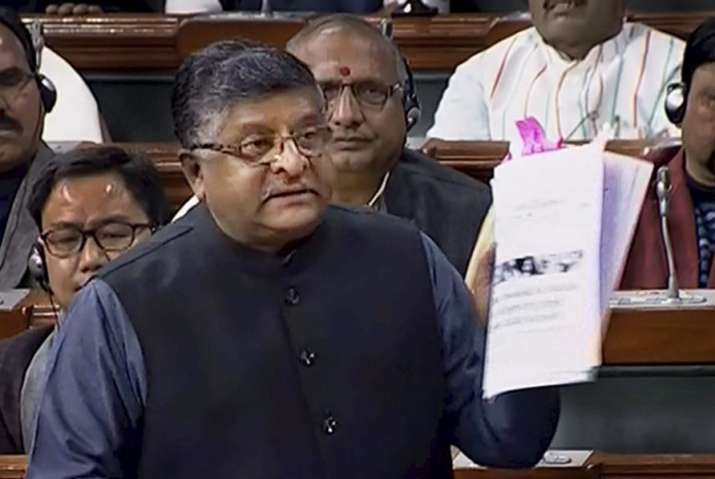 The Lok Sabha on Thursday passed the triple talaq bill which criminalises the practice of instant triple talaq in the Muslim community.
The bill got the support of 245 MPs while 11 MPs opposed the bill. 
During the discussion in the House, the government rejected the contention that the bill was aimed at targeting a particular community.
The opposition, which had been demanding that the bill be referred to a 'joint select committee', staged a walkout when its demand was rejected by the government.
  
Just before the bill was to be passed by a voice vote, the opposition sought a division and the bill was passed by 245 votes in favour and 11 against it. 
 
Congress, TMC, AIADMK and RJD staged walkout soon after Law Minister Ravi Shankar Prasad concluded his reply.  Several amendments moved by opposition were negated by a division that was insisted by opposition members.
Watch: Lok Sabha passes Triple Talaq Bill