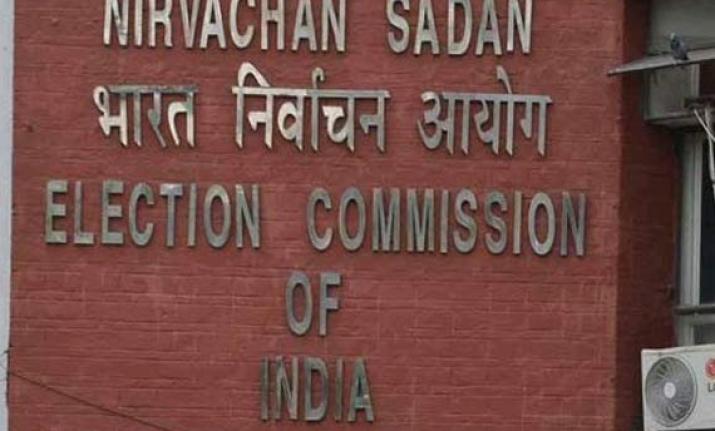 The Election Commission of India (ECI) organised a two-day "National Consultation on Accessible Elections," from Tuesday here in the national capital.  The event is a part of the ECI's pursuit of its mission 'leave no voter behind,' with special focus on "Persons with Disabilities" (PwD). A dedicated portal for the ECI's 'Systematic Voters Education and Electoral Participation' (SVEEP) initiative will also be launched.
The national consultation will be participated among others by the Chief Electoral Officers of all states, Civil Society Organizations (CSOs) working in the area of empowerment of the differently abled and senior officials of the Union Ministries of Social Justice & Empowerment, Information & Broadcasting, Electronics and Information Technology, Youth Affairs and Sports, Central Board of Secondary Education (CBSE), Central Public Works Department and the National Literacy Mission Authority.
The national event is the culmination of a nearly three-month long series of district and state level consultations. They are aimed at identifying the barriers or gaps in the inclusion of PwD's in the electoral process, to assess the existing accessibility initiatives and to find solutions for the challenges being faced by the PwD's.  The whole exercise is to enhance their participation in the forthcoming state and Lok Sabha elections.
The theme of "Inclusion of PwD's" has been given a special focus in the ECI's Strategic Plan 2016-2025. Besides, "Accessible Elections" has been adopted as its central theme for this year's National Voters' Day celebrations.
The "National Consultation on Accessible Elections," will be having three technical sessions over the course of the two days. The best practices on 'Accessible Elections' that were practiced in six states during their last Assembly Elections will be shared in the meeting.
Catch all the latest news about Lok Sabha elections 2019 HERE
The national consultation meet is expected to contribute significantly to evolve a policy on "Accessible Elections," that will help in making electoral processes more and more accessible in the ensuing elections.
This initiative by ECI has come when less than a year is left for the Lok Sabha elections which are due to be held in the country in April or May 2019 to constitute the seventeenth Lok Sabha.
In the run-up to the next Indian general election, various organisations carried out opinion polls to gauge voting intentions in the country. Till now most of the polls show BJP winning.
The previous general election held in April and May of 2014.