Follow us on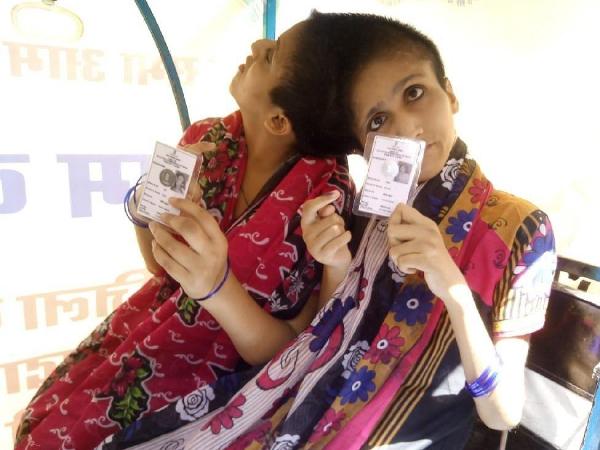 Twenty-three-year-old conjoined twins Sabah and Farah, who have been acknowledged as separate voters, Sunday urged people to exercise their franchise in large numbers after casting their ballots.
The twins, joined at the head, had first voted in the 2015 Assembly polls when their names were printed on a single voter ID card and their vote was counted as a single one.
This time they have been issued separate voter IDs and permitted to cast their votes separately.
"We have voted for development and urge people to come out and do likewise in large numbers," the sisters told newspersons outside their booth in Samanpura locality of the city, falling under the Patna Sahib Lok Sabha seat.
A poll official, who accompanied the young women, told reporters "as per Election Commission's directions transport arrangements were made for Sarah and Farah and we helped them to cast their votes at the booth".
District Magistrate Kumar Ravi said the girls have been acknowledged as separate voters since "despite nature having made them the way they are, they have their individual opinions and choices".