Follow us on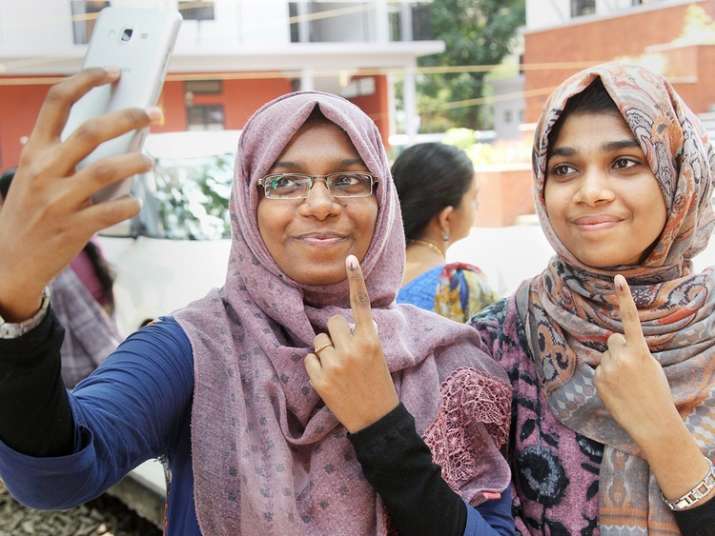 As India's Marathon election has ended with the seventh and final phase of polling, the focus has now shifted to the counting of votes, which will be taken up on May 23. Though most of the exit polls have predicted a clear majority for the Narendra Modi-led NDA government, opinion of the country is what matters the most.
Families, friends, colleagues across the country are debating on one common topic today - Who will be in power? Who will get to the throne in India? While debating with friends and family may have led you to arguments, voicing an opinion on India TV can reward you real joy. 
India TV is giving you a chance to speak your heart. Through a poll contest, we are giving our viewers an opportunity to win cash prize, along with a chance to be a part of India's longest-running television show Aap Ki Adalat. All you need to do is voice your opinion with us. 
Record a one-minute video and upload it on Twitter, using the hashtag #ResultsWithRajatSharma. Lucky ones will stand a chance to be on the next episode of 'Aap Ki Adalat, a show where Mr. Rajat Sharma has grilled over 1000 personalities with his trademark smile and inimitable style. 
Also, the best five videos will win a cash prize of Rs 10,000.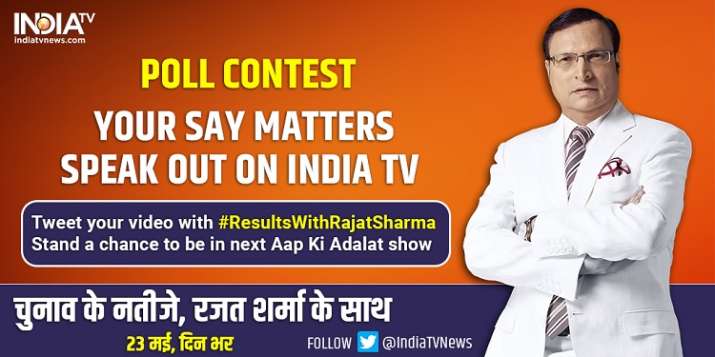 Terms and conditions for the contest
1. India TV reserves the right to withdraw the contest at any stage without any prior notice and without any liability whatsoever to the participants.
2. The contest is open only to Indian citizens, residing in India only.
3. The participants must be adults having attained the age of eighteen (18) years to participate in the contest as on the date of the contest.
4. Your participation in the contest will be considered as an acceptance of the terms contained herein. The terms can be modified at any time by India TV.
5. Participants will be responsible to ensure that prevailing law in their respective areas allows them to participate in this contest. 
6. The contest begins on May 22 at 5 pm and ends on May 23, 2019 at 5 pm.
7. 10 lucky winners, as picked randomly by India TV, will get a cash prize of Rs. 10,000 each. By accepting the prize, winner agrees to be responsible for all applicable taxes associated with acceptance of the prize.
8. Persons winning the Aap Ki Adalat show contest will be required to travel on their own expense, India TV will not bear any travel, boarding or lodging expense.
9. The winner will be required to furnish their full name and address along with copies of following identification documents to be entitled to receive the prize.
# Copy of PAN Card
# Address/Identity Proof (Driving License/Aadhaar/Passport/Ration Card/Voter ID Card etc.)
10. Winners will be announced on India TV's Twitter handle and official website in the next 5 days following the contest.
11. The winner will be chosen in a random and transparent way. The decision of India TV in choosing the winner shall be final and binding. India TV will not entertain any further claim in this regard.
Don't forget to watch the fastest and most accurate election results with India TV on May 23 - 6 am onwards, with Chairman and Editor-In-Chief Rajat Sharma.