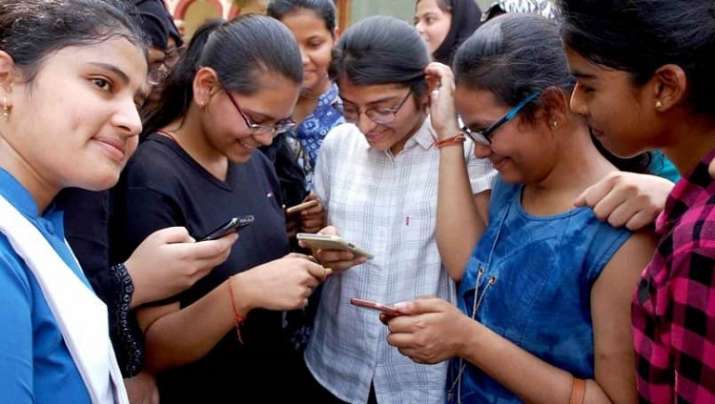 Over 90 crore people have cast their votes across the country between April 11 and May 19. With this, the polling came to an end on Sunday and the nation is now awaiting the formation of a new government. Candidates fielded from different political parties are spread across different constituencies and the votes are sealed in boxes. 
Though the fate of candidates will be under speculations until the votes are counted on May 23, yet locals in different states are in a fix on who will win from their constituencies. 
We value your guesses! To double the joy of your correct prediction on the vote counting day, India TV is giving you a chance to feature your guess on our profile. 
Through a poll contest, we invite your predictions on who will be the winner from your constituency. All you need to do is follow @indiatvnews on Twitter and tweet your guess using #ResultsWithRajatSharma. Selected 20 tweets will be featured on our profile.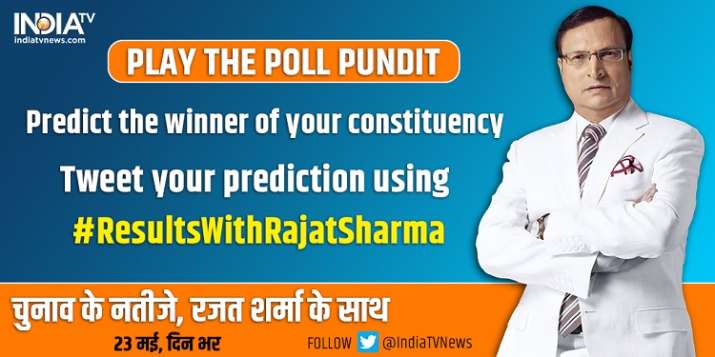 Terms and conditions for the contest
1. India TV reserves the right to withdraw the contest at any stage without any prior notice and without any liability whatsoever to the participants.
2. The contest is open only to Indian citizens, residing in India only.
3. The participants must be adults having attained the age of eighteen (18) years to participate in the contest as on the date of the contest.
4. Your participation in the contest will be considered as an acceptance of the terms contained herein. The terms can be modified at any time by India TV.
5. Participants will be responsible to ensure that prevailing law in their respective areas allows them to participate in this contest. 
6. The contest begins on May 22 at 5 pm and ends on May 23, 2019 at 5 pm.
7. Winners will be announced on India TV's Twitter handle and official website in the next 5 days following the contest.
8. The winner will be chosen in a random and transparent way. The decision of India TV in choosing the winner shall be final and binding. India TV will not entertain any further claim in this regard.
Don't forget to watch the fastest and most accurate election results with India TV on May 23, 2019 - 6 am onwards, with Chairman and Editor-in-Chief Rajat Sharma.