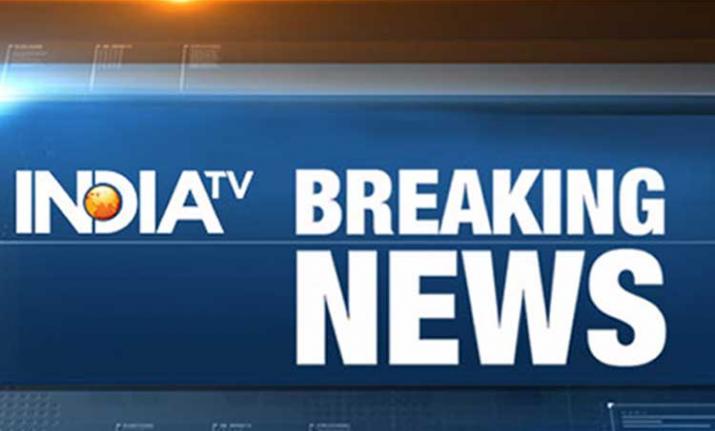 Daily dose of News plays very important role in our daily life. For some people, the morning is incomplete without knowing about what's happening across the world. Some digital-savvy people have a habit of consuming news even when they are travelling or in their free time. In today's world, where people rely on news websites for everything that's happening around, IndiaTV News provides you all breaking news, latest news, breaking story videos, Live TV and top shows of IndiaTV, country's leading News Channel on a single platform to ensure you don't miss anything important. 
Internet, Twitter, Facebook are buzzing with breaking news and news alerts from India and rest of the world. You can find here the LIVE COVERAGE of all breaking news alerts and latest news updates on just one page. IndiaTV Digital covers all top news as and when it happens and ensures its readers don't miss anything important.
BREAKING NEWS OF AUGUST 31:
3:52 pm: Prime Minister Narendra Modi meets Nepal PM KP Sharma Oli in Kathmandu.
3:33 pm: Delhi: Syed Shakeel Yousuf, son of Syed Salahuddin has been sent to National Investigation Agency (NIA) remand till September 10 by a NIA Court. He was arrested yesterday from Srinagar.
3:17 pm: Investigation revealed that a big controversy was being plotted by Maoist orgs. The accused were helping them to take their goals forward. A terrorist org was also involved.On 17 May, sections under Unlawful Activities(Prevention) Act were imposed: PB Singh, ADG, Maharashtra Police
3:12 pm: Case was registered on 8 Jan about an incident of 31 Dec 2017 where hate speeches were delivered. Sections were imposed for spreading hatred. Investigation was conducted.Almost all the accused were associated with Kabir Kala Manch: PB Singh, Maharashtra police on Bhima Koregaon case
3:05 pm: When we were confident that clear links have been established then only we moved to take action against these people, in different cities. Evidence clearly establishes their roles with Maoists: Param Bir Singh, ADG, Maharashtra Police on Bhima Koregaon case
2:43 pm: Sailing: Varsha Gautham and Sweta Shervegar win silver in the 49er FX, Harshita Tomar wins bronze in the Open Laser 4.7 
2:30 pm: Technical discussions were held on implementation of various hydroelectric projects including Pakal Dul (1000 MW) and Lower Kalnai(48 MW) in J&K. Ind & Pak agreed to undertake the Treaty mandated tours of both the Indus Commissioners in Indus basin on both sides.: MEA
2:29 pm: The 115th meeting of the India-Pakistan Permanent Indus Commission (PIC) was held in Lahore, Pakistan from August 29-30, 2018. The Indian delegation was led by PK Saxena, the Indian Commissioner for Indus Waters: MEA
2:15 pm: Arunachal Pradesh: 19 people who were stranded on an island for past 24 hours, were rescued by Indian Air Force after water level in Siang river increased.
2:13 pm: Justice M Sathyanarayan of the Madras High Court reserves judgement in the 18 Tamil Nadu MLAs disqualification case.
1:34 pm: Delhi's Saket Court postpones order till December 14 on framing of charges against Environmentalist RK Pachauri in a molestation case.​
1:13 pm: In NDA, there are some people who don't want Modi ji to become the PM again. Such people intentionally spread rumors to trigger conflicts within NDA: Union Minister Upendra Kushwaha on NDA's seat-sharing arrangement
1:09 pm: Enforcement Directorate is questioning P Chidambaram in the Aircel-Maxis money laundering case. 
1:00 pm: Law Commission of India releases consultation paper on uniform civil code
10:50 pm: IRCTC scam case: Delhi's Patiala House Court issues production warrant against Lalu Prasad Yadav for October 6
10:15 pm: Delhi's Patiala House Court grant bail to all accused including former Bihar CM Rabri Devi & RJD leader Tejashwi Yadav​.
10:00 pm:  We will approach Malayalis across the world and the ministers will visit foreign countries and collect funds from Malayalis residing abroad: Kerala Chief Minister Pinarayi Vijayan
09:10 pm: Sensex down by 36 points, opens at 38,653; Nifty opens at 11,665.
09:00 pm: Rupee hits historic low of 70.96 against US dollar, falls 22 paise in morning trade. 
08:00 pm: Kerala Floods: Contribution to CM's Distress Relief Fund reaches Rs 1027 Crore
07:20 pm: Supreme Court to hear a batch of petitions challenging the constitutional validity of Article 35A, that grants special privileges to the residents of the state of Jammu and Kashmir
07:00 pm: Price of petrol in Delhi at Rs 78.52/litre (increase by Rs 0.22/litre) and price of Diesel at Rs 70.21/litre (increase by Rs 0.28/litre). Price of petrol in Mumbai at Rs 85.93/litre (decrease by Rs 0.21/litre) and price of Diesel at Rs 74.54/litre (decrease by Rs 0.30/litre).
06:15 pm: Four killed in bus crash in New Mexico