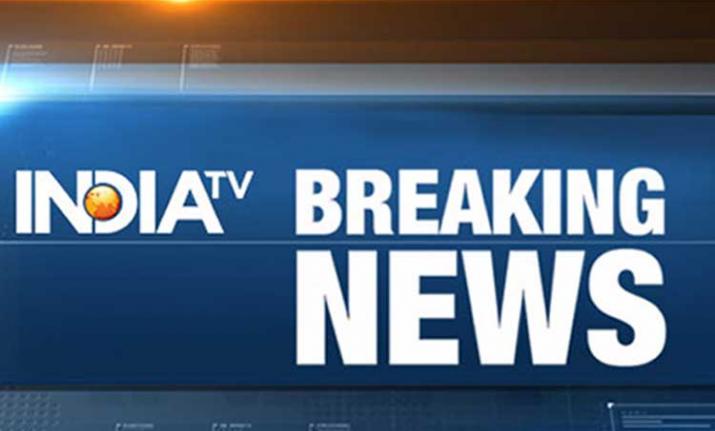 Daily dose of news plays very important role in our daily life. For some people, the morning is incomplete without knowing about what's happening across the world. Some digital-savy people have a habit of consuming news even when they are travelling or in their free time. In today's world, where people rely on news websites for everything that's happening around, IndiaTV News provides you all breaking news, latest news, breaking story videos, Live TV and top shows of IndiaTV, country's leading news channel on a single platform to ensure you don't miss anything important.
Internet, Twitter, Facebook are buzzing with breaking news and news alerts from India and rest of the world. You can find here the LIVE COVERAGE of all breaking news alerts and latest news updates on just one page. IndiaTV Digital covers all top news as and when it happens and ensures its readers don't miss anything important.
 Breaking News Latest News Updates Nov 3
03:45 pm: Sheena Bora Murder Case: Special CBI Court, Mumbai rejects bail application of Indrani Mukerjea that she had sought on medical grounds
03:10 pm: Sunanda Pushkar death case: Delhi's Patiala House Court today adjourns the matter to 1st December and directs Delhi police to hand over pending documents to Shashi Tharoor.
2:45 pm: 140 persons who were stranded at Mughal road following heavy rain & snowfall in the region, rescued by Indian Army and Police last night. Rescued people were taken to transit an army camp in Surankot & were provided foods & beds.
2:30 pm: Sanjay Singh, brother-in-law of Madhya Pradesh Chief Minister Shivraj Singh Chouhan, joins Congress party.
2:15 pm: A criminal defamation complaint has been moved in Delhi's Patiala House Court against Congress's Shashi Tharoor over his remark 'Modi is like a scorpion on Shivling' made during an event in Bengaluru. 
1:53 pm: Shiromani Akali Dal protesters burn effigies during their protest in Delhi. They are carrying out a protest rally demanding justice for the families of those killed in the 1984 anti-Sikh riots.
1;50 pm: 19-yr-old Ahtesham Bilal was a student at Sharda University. In Oct, he went to Srinagar. Later, a video surfaced showing him as a part of ISJK (Islamic State of Jammu & Kashmir). We cannot certify if the video is fake or morphed, and if he has become a terrorist: OP Singh,UP DGP
1:43 pm: Scuffle broke out between Shiromani Akali Dal protesters and security forces. They are carrying out a protest rally demanding justice for the families of those killed in the 1984 anti-Sikh riots.
1:22 pm: Journalist Abhijit Iyer Mitra deposes before House Committee of Odisha assembly, submits affidavit in connection with alleged derogatory remarks made by him against state legislators.
1:04 pm: Construction of Ram Temple will begin in December. Without an ordinance and on the basis of mutual agreement, Ram temple will be constructed in Ayodhya and a masjid will be constructed in Lucknow: Ram Vilas Vedanti, President of Ram Janambhoomi Nyas
12:30 pm: Ram temple matter is sub-judice before SC, we can't do anything about it, but no one is stopping us from erecting a grand statue of 'Ram Lalla' in Ayodhya. If someone stops us we'll see...No one can stop us from developing Ayodhya: UP Dy CM KP Maurya on lord Ram statue in Ayodhya
12:05 pm: Our community has been seeking justice since 34 yrs. Thousands of Sikhs were massacred, several women were raped&lost their houses.Such atrocity is a blot in the history of India. No one received justice.Why is judiciary not taking suo-motu action?: Union Min Harsimrat Kaur Badal
11:30 am: Shiromani Akali Dal carries out a protest rally in Delhi demanding justice for the families of those killed in the 1984 anti-Sikh riots.
10:59 am: Matter of recruitment (in terror outfits) of local youth has been persistent since last 1-2 yrs but in last 2 months we've seen slight drop in it. We believe that youth of Kashmir will follow right path&there'll be even lesser recruitment: Lt Gen AK Bhatt, GOC of Army's 15 corps
10:45 am: Technology must be the key driver and it is the only way forward. My belief is that India must come out with a strong privacy law and we should allow the private sector to innovate: Amitabh Kant, CEO NITI Aayog, at an event in Delhi
10:30 am:  Indian Army pays tribute to Major Somnath Sharma on 72nd "Battle of Budgam Day". He was the first recipient of the Param Vir Chakra, He lost his life on 3rd November 1947 fighting Pakistani soldiers when they attacked the Srinagar airport.
10:00 am: Locals in Yavatmal celebrate after 'man-eater' tigress Avni (T1) was killed in last night. She had allegedly killed 14 people.
9:30 am: BJP workers in Nizamabad vandalised party's district headquarters yesterday after Dhanpal Suryanarayana Gupta was not given a ticket to contest assembly elections from Nizamabad constituency. BJP yesterday released the second list of candidates for assembly polls.
9:00 am: Former Karnataka CM BS Yeddyurappa casts his vote at a polling booth in ward no 132 at Shikaripura in Shimoga.
8:25 am: Several Bengali organisations have called for a 24-hour bandh in protest against the killing of five people by suspected United Liberation Front of Assam terrorists in Tinsukia district on November 1.
7:47 am: Section 144 to be imposed in Sannidhanam, Pamba, Nilakkal and Elavunkal from 4th to 6th November. Sabarimala Temple to open for special prayers on 5th November.
7:25 am: 101% my son (BS Raghavendra) is going to win the Shimoga seat. We are also going to win Bellary & Jamkhandi. We will get absolute majority in all the constituencies: Former Karnataka CM BS Yeddyurappa​.
7:05 am: Rahul Gandhi is quite confused about Rafale case and he is giving wrong data about Rafale: Defence Minister Nirmala Sitharaman in Coimbatore Tamil Nadu.
7:00 am: Petrol and diesel prices in #Delhi are Rs 78.99 (decrease by Rs 0.19) and Rs 73.53 per litre (decrease by Rs 0.11), respectively. Petrol and diesel prices in #Mumbai are Rs 84.49 per litre (decrease by Rs 0.19) and Rs 77.06 per litre (decrease by Rs 0.12), respectively.
6:26 am: A man went on a shooting spree at a yoga studio in Florida's Tallahassee city, injuring four people, before committing suicide
6:25 am: At least seven people were killed and 16 others wounded after gunmen attacked a bus carrying a group of Coptic Christians in the south of Egypt's capital Cairo
6:20 am: Bahraich: Villagers of Khaira allege that Muslim youth of their village had fled fearing that they would be arrested. A villager says,"There was a clash between Muslims&Hindus during Durga idol immersion,but police only arrested Muslims. We've been are badly trapped in the case."
6:10 am: Shooter killed himself, wounded at least four others at Florida yoga studio, reports AP quoting official.
6:00 am: Police are investigating a multiple-person shooting at a yoga studio in Florida's capital city, reports AP.