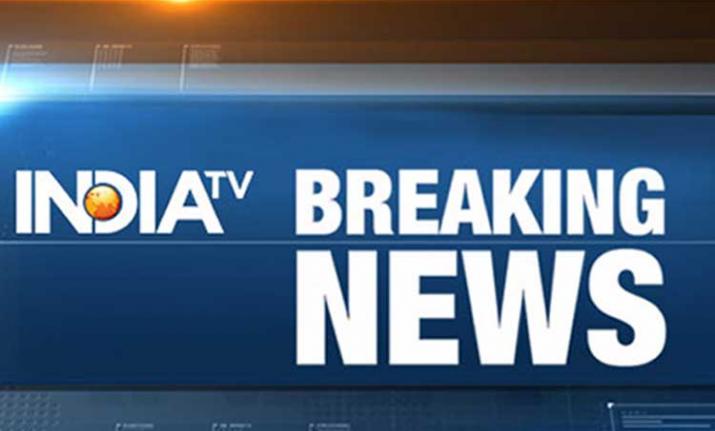 Daily dose of news plays very important role in our daily life. For some people, the morning is incomplete without knowing about what's happening across the world. Some digital-savy people have a habit of consuming news even when they are travelling or in their free time. In today's world, where people rely on news websites for everything that's happening around, IndiaTV News provides you all breaking news, latest news, breaking story videos, Live TV and top shows of IndiaTV, country's leading news channel on a single platform to ensure you don't miss anything important.
Internet, Twitter, Facebook are buzzing with breaking news and news alerts from India and rest of the world. You can find here the LIVE COVERAGE of all breaking news alerts and latest news updates on just one page. IndiaTV Digital covers all top news as and when it happens and ensures its readers don't miss anything important.
Breaking News January 29:
3:51 pm: Prime Minister Narendra Modi arrived at George Fernandes' residence to pay last respects today.
3;28 pm: Uttar Pradesh Chief Minister Yogi Adityanath and other leaders take holy dip at Kumbha Mela 2019.
3:15 pm: Delhi's Patiala House Court has issued summons to journalist Priya Ramani as an accused in MJ Akbar's defamation case.  She has to appear before the court on next date of hearing on February 25.
01:53 pm: A high-level committee chaired by Union Home Minister Rajnath Singh, approves Central assistance of Rs 7,214.03 crore to states affected by natural disasters
01:26 pm: China opposes sanctions against Venezuela, says US will be responsible for consequences
01:11 pm: The cabinet meeting today dealt with Prayagraj: Uttar Pradesh CM Yogi Adityanath
12:49 pm: I am grateful to Prime Minister Narendra Modi who made it possible to give historic value to Kumbh, through his efforts: Uttar Pradesh CM Yogi Adityanath
12:26 pm: Uttar Pradesh Chief Minister Yogi Adityanath addresses media following cabinet meet at Kumbh, Prayagraj
11:44 am: Bihar government announces two-day state mourning on the death of former Defence Minister #GeorgeFernandes. He passed away at the age of 88
11:38 am: China's foreign ministry calls on Washington to 'stop the unreasonable crackdown' on Huawei, other companies
11:14 am: Centre files an application in the Delhi High Court seeking an early hearing in the eviction notice to Jawaharlal Nehru Memorial Fund by Land and Development Office
10:46 am: Centre moves Supreme Court seeking permission for release of excess vacant land acquired around Ayodhya disputed site and be handed over to Ramjanambhoomi Nyas. Centre seeks direction to release 67 acres acquired land out of which 0.313 acres is disputed land
10:12 am: Delhi's Karkardooma Court orders further investigation into an FIR filed against AIMIM chief Asaduddin Owaisi in alleged hate speech delivered by him in 2014 .Court issued directions on a protest petition filed by main complainant Ajay Gautam against Delhi police's closure report
09:31 am: Sensex drops 31.27 points in opening trade, currently at 35,625.43
09:20 am: Veteran socialist leader George Fernandes passes away at 88
08:52 am: Two more bodies of Naxals recovered during search operation. The encounter broke out with security forces in West Singhbhum district of Jharkhand
08:23 am: Himachal Pradesh: DDMA Chamba issues advisory in wake of heavy snowfall warning, asking people to stay on alert and to refrain from going to avalanche affected areas, among other instructions - between January 30 to February 1
07:56 am: Three Naxals killed in encounter with security forces in West Singhbhum district of Jharkhand; arms and ammunition recovred. Search operation underway
07:51 am: 11 killed, 2 seriously injured in head-on collision between two cars near Ramgarh village in Madhya Pradesh's Ujjain district, late last night
07:39 am: 16 train arrivals in Delhi delayed due to fog and low visibility
07:11 am: Delhi: Major pollutants PM 2.5 at 186 and PM 10 at 159, both in 'Moderate' category in Lodhi Road area, according to the Air Quality Index (AQI) data (ANI)
06:39 am: US House Speaker Nancy Pelosi says President Donald Trump will deliver his State of the Union address on February 5
06:31 am: Venezuelan President Nicolas Maduro vows legal action against the United States over sanctions against state oil firm PDVSA
06:19 am: At least three Houston police officers wounded in a shooting