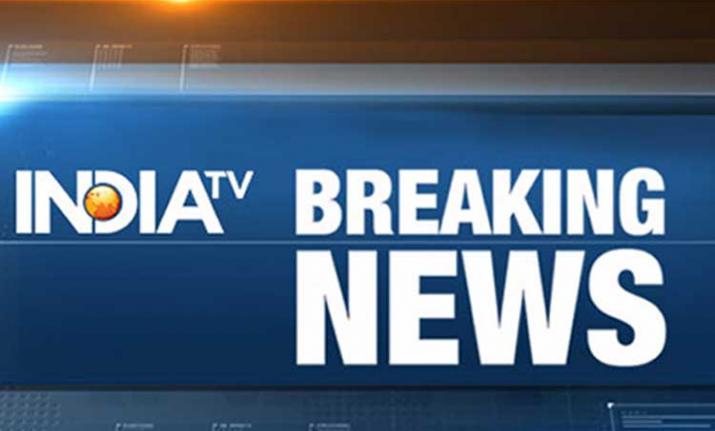 Daily dose of news plays very important role in our daily life. For some people, the morning is incomplete without knowing about what's happening across the world. Some digital-savy people have a habit of consuming news even when they are travelling or in their free time. In today's world, where people rely on news websites for everything that's happening around, IndiaTV News provides you all breaking news, latest news, breaking story videos, Live TV and top shows of IndiaTV, country's leading news channel on a single platform to ensure you don't miss anything important.
Internet, Twitter, Facebook are buzzing with breaking news and news alerts from India and rest of the world. You can find here the LIVE COVERAGE of all breaking news alerts and latest news updates on just one page. IndiaTV Digital covers all top news as and when it happens and ensures its readers don't miss anything important.
Breaking News January 23:
5:25 pm: Border Security Force (BSF) has arrested one person and seized fake Indian currency notes with the face value of Rs 4,76,000 from him in Border Out Post (BOP) Sabdalpur of 24 Battalion BSF in Malda.
5:00 pm: Three terrorists killed in an encounter with security forces in Baramula.
4:17 pm: RS Prasad: Priyanka Ji has become General Secy, my good-luck to her. Since party is a family concern, these kinds of postings are nothing unusual, except to say with a caveat, why she has been given limited role of only Eastern UP? Perhaps her persona merited a wider role for her
4:00 pm: Supreme Court rejects bail plea of Unitech's Managing Director Sanjay Chandra and his brother Ajay Chandra. They have been in jail since August 9, 2017, for allegedly cheating home buyers.
3:46 pm: Union Cabinet has approved the creation of National Bench of the Goods and Services Tax Appellate Tribunal (GSTAT).
3:25 pm: Union Cabinet approves extension of Delhi Metro corridor from Dilshad Garden to New Bus Adda Ghaziabad. The total distance of the extended line will be 9.41 km.
3:00 pm: Union Min. Harsimrat Kaur Badal: It's a stamp by Congress and Rahul Gandhi on his utter failure,the fact that no 'gathbandhan' is wanting to shake hands with Congress in any state,they were becoming irrelevant,they had to play this Eastern UP card,to insure Rahul and Sonia Ji's seats.
2:10 pm: Priyanka Gandhi and Jyotiraditya Scindia are powerful leaders. We wanted the young leaders to change Uttar Pradesh politics, says Rahul Gandhi
2:00 pm: CBI registers FIR against former Air India CMD Arvind Jadhav,for abusing his official position thereby granting undue favours and pecuniary advantage to Capt A Kathpalia(pilot who skipped BA Test),Capt Amitabh Singh,Capt Rohith Bhasin&LP Nakhwa, then GM (Medical Services) Air India.
1:44 pm: Expected, to promote dynasty is what Congress is all about. They consider family as the party while BJP considers party as the family. Congress has accepted that Rahul Gandhi Ji has failed, says Sambit Patra
1:29 pm: Robert Vadra in a Facebook post congratulates wife Priyanka Gandhi Vadra on being appointed as Congress General Secretary for Eastern Uttar Pradesh.
1:08 pm: Former Himachal Pradesh CM Virbhadra Singh, his wife move Delhi HC challenging trial court order to frame charges against them in DA case.
1:00 pm: The responsibility given to Priyanka ji is very important. This will not only have an effect on eastern Uttar Pradesh but also other regions: Motilal Vora on Priyanka Gandhi
12:49 pm: Priyanka Gandhi Vadra appointed Congress General Secretary for Uttar Pradesh East.
12:32 pm: Two injured, two rescued as landslide hits two vehicles on Kullu-Lag valley route, in Kullu district
12:24 pm: Petition has been filed in the Supreme Court challenging former CBI Special Director Rakesh Asthana's appointment to Bureau Of Civil Aviation Security when an FIR is still pending against him and Delhi High Court had also refused to quash it.
11:13 am: Supreme Court declines urgent listing of advocate ML Sharma's plea seeking refund of Rs 50,000 fine that he has deposited. CJI Ranjan Gogoi had earlier imposed Rs 50000 fine on him for naming Finance Minister Arun Jaitley in his plea accusing minister of attempting to 'plunder RBI's capital reserves'
11:09 am: Congress President Rahul Gandhi arrives in Lucknow to undertake a two-day visit to his parliamentary constituency Amethi
11:07 am: Supreme Court posts for January 31, a plea seeking that Devaswom boards be made independent of government control
10:56 am: Mamata Banerjee has again tried to obstruct Amit Shah's rally in Jhargram. Jhargram district authorities have not granted landing permission to Amit Shah's helicopter: BJP general secretary Kailash Vijayvargiya (ANI)
10:35 am: During past 24 hours, temperature in most parts of Himachal Pradesh has gone to Sub-Zero. Keylong in Lahaul and Spiti district recorded -11.0 Degree Celsius, the lowest temperature in the state
10:13 am: Supreme Court grants bail to four convicts - Umeshbhai Bharwad, Rajkumar, Harshad and Prakashbhai Rathod in 2002 Naroda Patiya case
10:00 am: Exchange of fire underway between naxals and Special Task Force (STF)/District Reserve Guards (DRG) teams near Bukhmarka in Rajnandgaon, Chhattisgarh
09:21 am: Sensex opens flat at 36,449.51 in early trade; Nifty at 10928.50
08:40 am: US lawmakers reintroduce legislation enforcing fair trade with China
07:36 am: 21 train arrivals in Delhi delayed due to foggy weather conditions/low visibility
07:01 am: Delhi: Major pollutants PM 2.5 at 84 and PM 10 at 73, both in 'Satisfactory' category in Lodhi Road area, according to the Air Quality Index (AQI) data
06:36 am: Petrol in Delhi priced at Rs. 71.27/litre, in Mumbai at Rs. 76.90/litre. Diesel in Delhi at Rs. 65.90/litre, in Mumbai at Rs. Rs. 69.01/litre
06:28 am: Drone sightings temporarily ground flights at Newark airport