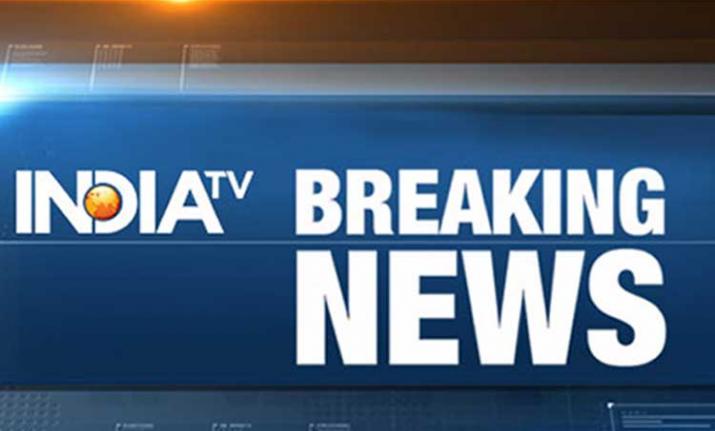 Daily dose of news plays very important role in our daily life. For some people, the morning is incomplete without knowing about what's happening across the world. Some digital-savy people have a habit of consuming news even when they are travelling or in their free time. In today's world, where people rely on news websites for everything that's happening around, IndiaTV News provides you all breaking news, latest news, breaking story videos, Live TV and top shows of IndiaTV, country's leading news channel on a single platform to ensure you don't miss anything important.
Internet, Twitter, Facebook are buzzing with breaking news and news alerts from India and rest of the world. You can find here the LIVE COVERAGE of all breaking news alerts and latest news updates on just one page. IndiaTV Digital covers all top news as and when it happens and ensures its readers don't miss anything important.
Breaking News Latest News Updates January 21
04:50 pm: A Delhi court allows Enforcement Directorate (ED) to go ahead to initiate the extradition proceedings against Sandeshsara brothers from Italy and Nigeria in connection with Sterling Biotech scam. (ANI)
04:00 pm: Sensex climbs 192.35 points to end at 36,578.96, Nifty rises 54.90 points to 10,961.85.
03:15 pm: CBI DSP A K Bassi moves SC challenging his transfer to Port Blair saying it would prejudice the probe against Rakesh Asthana case.
03:00 pm: NSA Ajit Doval's son Vivek Doval files criminal defamation complaint against a news magazine for allegedly publishing a defamatory article, also seeks prosecution of Congress leader Jairam Ramesh. 
1:10 pm: Sri Lanka today released 16 Indian fishermen who were caught by the Srilankan navy on 13th January.
12:44 pm: Madras High Court issues notice to Central government to reply before February 18 on 10 per cent reservation for economically weaker section in general category. DMK organising secretary RS Bharathi had filed a writ plea in MHC challenging the govt's decision.
12:16 pm: Water ambulances have been provided by the Kumbh authorities at Kumbha Mela 2019 to provide medical help in case of an emergency. It is equipped with ICU, multi para monitors, nebulizers & even has facility for child deliveries. It is operated by NDRF.
11:45 am: Mumbai: Two persons have been arrested in connection with the alleged gang rape of a 30-year-old woman in Mankhurd. Case has been registered and further investigation is underway.
11:30 am: Indian wrestler Narsingh Yadav moves Delhi High Court seeking time bound completion of CBI investigation in alleged case of doping against him before 2016 Rio Olympics.
11:06 am: Madhya Pradesh: BJP workers and party leaders protest against Chief Minister Kamal Nath in Bhopal, against the recent murders of BJP leaders Prahlad Bandhwar in Mandsaur and Manoj Thackeray in Barwani.
10:35 am: Chief Justice of India recuses himself from hearing a plea challenging M Nageswara Rao's appointment as interim Director of the Central Bureau of Investigation (CBI) and has sought transparency in the process of short-listing, selection and appointment of the CBI Director.
10:11 am: Belacoba Forest Range officers have seized 10 ft long leopard skin and arrested five persons.
10:00 am: External Affairs Minister Sushma Swaraj and Chief Minister Yogi Adityanath inaugurated Youth Pravasi Bharatiya Diwas in Varanasi today.
9:26 am: Two people died during Jallikattu event in Puddukottai yesterday.
9:00 am: Delhi: 11 trains are running late due to foggy weather conditions/low visibility.
8:22 am: A two day Multi-Specialty Medical Camp (MSMC) was organised under Operation Sadbhavana by the Army Medical Corps in Gool, Ramban yesterday.
7:54 am: Delhi: Major pollutants PM 2.5 at 279 (Poor) and PM 10 at 331 (Very poor) at Indira Gandhi International (IGI) Airport, Terminal-3 according to the Air Quality Index (AQI) data.
7:24 am: Former CM and Congress leader Siddaramaiah has called another CLP meeting at 11 am today in Bengaluru. All MLAs have been directed to attend the meeting. 
6:58 am: Devotees offer prayers and take holy dip on the occasion of Paush Purnima at Triveni Sangam.
6:44 am: Confirming a second summit with North Korea, US President Donald Trump has announced that he is "looking forward" to meeting with North Korean leader Kim Jong-un at the end of February.
06:18 am: Ten peacekeepers killed, 25 injured in Mali attack according to United Nations