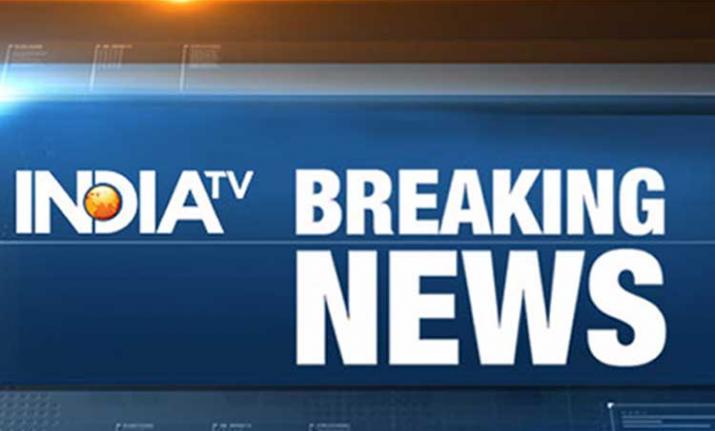 Daily dose of news plays very important role in our daily life. For some people, the morning is incomplete without knowing about what's happening across the world. Some digital-savy people have a habit of consuming news even when they are travelling or in their free time. In today's world, where people rely on news websites for everything that's happening around, IndiaTV News provides you all breaking news, latest news, breaking story videos, Live TV and top shows of IndiaTV, country's leading news channel on a single platform to ensure you don't miss anything important.
Internet, Twitter, Facebook are buzzing with breaking news and news alerts from India and rest of the world. You can find here the LIVE COVERAGE of all breaking news alerts and latest news updates on just one page. IndiaTV Digital covers all top news as and when it happens and ensures its readers don't miss anything important.
Breaking News, Latest News Updates of January 14
05:15 pm: AAP MP Sanjay Singh moves SC, seeking review of verdict dismissing his plea challenging Rafale fighter jets deal.(PTI)
05:00 pm: National Security Act invoked against 7 accused held in Dec 3 cow slaughtering case in Bulandshahr: administration officials.
04:30 pm: Senior Congress leader C P Joshi to be Speaker of 15th Rajasthan Assembly: Party sources.
03:50 pm: Prime Minister Narendra Modi received the first-ever Philip Kotler Presidential award. The Award focuses on the triple-bottom-line of People, Profit and Planet.
03:45 pm: Appointment of M Nageswar Rao as interim CBI Director challenged in Supreme Court.
03:30 pm: Sensex drops 156.28 points to 35,853.56; Nifty falls 57.35 points to 10,737.60.
03:20 pm: Alleged Agusta Westland middleman Christian Michel has been granted 15- minute time in a week to speak to his family and lawyers by a special CBI Court.(ANI)
03:15 pm: Shehla Rashid and CPI leader D Raja's daughter Aparajita Raja have also been named in the chargesheet filed in JNU sedition case along with Kanhaiya Kumar, Umar Khalid, Anirban Bhattacharya and others.(ANI)
02:59 pm: Zimbabwean protesters block roads, burn tires in Harare suburb over surprise fuel price hike 
02:43 pm: Delhi's Patiala House Court adjourns Sunanda Pushkar death case till January 21
02:24 pm: NGO Common Cause through senior advocate Prashant Bhushan approaches Supreme Court against M Nageswara Rao's appointment as interim director of the Central Bureau of Investigation (CBI)
02:22 pm: Manoj Arora, an alleged close aide of Robert Vadra today appeared before the Enforcement Directorate (ED) in connection with a money laundering case. Questioning underway
02:01 pm: CBI and ED are no longer agencies, they have now become alliance partners of BJP.Lalu ji is in jail only because Modi ji saw him as a threat: RJD leader Tejashwi Yadav in Lucknow
01:35 pm: I congratulate Mayawati ji and Akhilesh ji for forging this alliance in national interest. It was necessary in light of the situation in the country right now. Those who were slaves of British are in power right now: RJD leader Tejashwi Yadav in Lucknow (ANI)
01:04 pm: UP: Cylinder blast causes fire in Kumbh Mela site in Prayagraj, no reports of injuries
12:27 pm: WPI inflation falls to 3.80 per cent in December, from 4.64 per cent in November
11:43 am: Cargo plane Boeing 707 crashes near Tehran
11:36 am: Supreme Court agrees to hear Ashwini Upadhyay's PIL on Article 370 of the Indian constitution that gives autonomous status to the state of Jammu and Kashmir
11:29 am: Turkey vows to continue fight against Kurdish militia after Trump threat
11:27 am: Bombay High Court adjourns Maratha Reservation matter till January 18. The date for filing replies/affidavits also extended till the said date
11:25 am: Supreme Court seeks government response in six weeks on plans to monitor personal computers of citizens
11:24 am: Supreme Court refuses to quash FIR against Anand Teltumbde, one of the accused in the Bhima Koregaon case. Court however, grants him 4 weeks protection to obtain bail. CJI says, "Investigation is getting bigger and bigger. At this stage quashing of the proceedings is uncalled for"
11:20 am: Supreme Court keeps the PIL filed against Citizenship Act (Amendment) Bill pending. Chief Justice of India Ranjan Gogoi says, bill yet to be passed in Rajya Sabha
11:17 am: Supreme Court issues notice on Sajjan Kumar's appeal against his conviction in 1984 anti-Sikh riots case
11:04 am: Supreme Court issues notice to Centre on PIL against the MHA's December 20 notification allowing 10 agencies to monitor any computer resource. SC says, it will examine the issue, seeks Centre's reply in six weeks
10:52 am: Supreme Court dismisses PIL filed against Delhi Chief Minister Arvind Kejriwal going on a hunger strike outside office of Lieutenant Governor. Chief Justice of India, Ranjan Gogoi, says, "Chief Minsiter of Delhi goes on hunger strike and you want us to pass order? Dismissed".
10:46 am: In Gujarat, 10% reservation will be given in government jobs to the economically weaker in general category, says Gujarat Chief Minister Vijay Rupani (ANI)
10:32 am: Social activist Traffic Ramaswamy files a PIL in Supreme Court seeking a CBI investigation into the alleged Kodanad estate controversy; court does not give any date for hearing the PIL
10:13 am: Crack detected on tracks between Tilak Nagar and Kurla on harbour line in Mumbai at 9.27 am, rectified by 9.32 am: Central Railway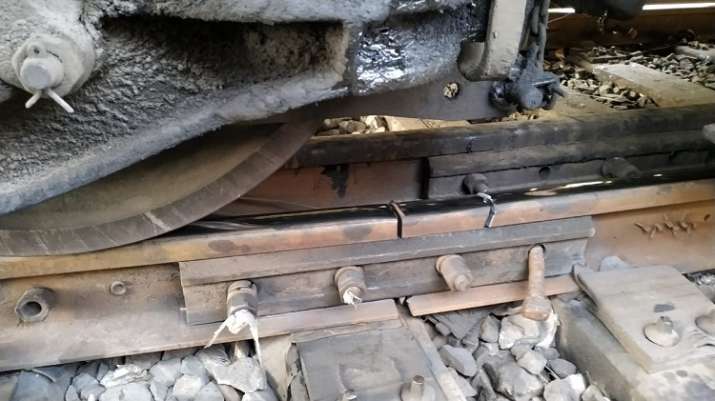 09:28 am: Sensex drops over 190 points in early trade, currently at 35,818.92; Nifty at 10749.10
09:24 am: Cockpit voice recorder of Lion Air jet that crashed into Indonesia's Java Sea in October found along with human remains, says an official
09:01 am: A Pakistan High Commission official was called by Delhi police for clarification on Sunday evening after the official had an argument with a lady at a Delhi market. Later, the official gave a written apology to Delhi police and was let off (ANI quoting MEA sources)
08:35 am: Strike of BEST bus employees enters 7th day in Mumbai over demands of implementation of the merger of the BEST budget with principal budget of the BMC, employee service residences etc
08:02 am: Wife of ex-Nissan chief Ghosn slams 'harsh' Japan detention
07:16 am: 12 train arrivals in Delhi delayed due to fog/low visibility
06:35 am: California federal judge blocks Trump administration rules that would let employers opt out of no-cost birth control. Ruling affects 13 states and Washington, DC
06:29 am: United States: Two people injured as gunman opens fire at mall in a suburb of Salt Lake City, Utah
06:24 am: Petrol priced at Rs 70.13/litre in Delhi, Rs 75.77/litre in Mumbai. Diesel in Delhi at Rs 64.18/litre, in Mumbai at Rs 67.18/litre
06:18 am: US President Donald Trump warns Turkey faces economic devastation if it hits Kurds