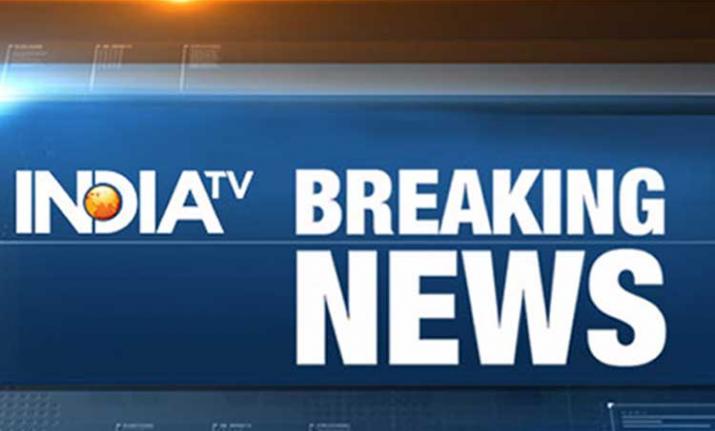 Daily dose of news plays very important role in our daily life. For some people, the morning is incomplete without knowing about what's happening across the world. Some digital-savy people have a habit of consuming news even when they are travelling or in their free time. In today's world, where people rely on news websites for everything that's happening around, IndiaTV News provides you all breaking news, latest news, breaking story videos, Live TV and top shows of IndiaTV, country's leading news channel on a single platform to ensure you don't miss anything important.
Internet, Twitter, Facebook are buzzing with breaking news and news alerts from India and rest of the world. You can find here the LIVE COVERAGE of all breaking news alerts and latest news updates on just one page. IndiaTV Digital covers all top news as and when it happens and ensures its readers don't miss anything important.
Breaking News, Latest News Updates of January 12
03:25 pm: Goa: 9 persons injured, three of them critical, following a blast in a cement block factory at Tuem Industrial Estate.
03:15 pm: BJP National Convention: PM Modi slams SP-BSP alliance in UP, says 'everyone uniting against one individual'
03:00 pm: West Bengal: Panitanki Outpost of Siliguri recovered demonetised notes of denomination 500 from Mahakal Pally area this afternoon. Investigation underway(ANI)
02:18 pm: Loud explosion in central Paris, reports AFP
12:01 pm: Jammu and Kashmir: Jammu-Srinagar National Highway blocked following heavy snowfall at the Jawahar Tunnel, Banihal.
10:51 am: Delhi: Fire breaks out in a building in Block-14 in Pragati Vihar's CGO Complex. 15 fire tenders at the spot. Fire-fighting operation underway. More details awaited.
09:02 am: Cold wave grips Rajouri district after Pir Panjal mountain range receives heavy snowfall.
08:50 am: Indian authorities capture a Pakistani boat near Gujarat's Kutch area. Further investigation underway. Security forces on alert due to Republic Day celebrations on Jan 26.
08:00 am: The thoughts and ideals of Swami Vivekananda inspire and energise crores of Indians, particularly our youth. It is from him that we draw the motivation of building an India that is strong, vibrant, inclusive and an India that takes global leadership in several areas: PM Modi
07:07 am: Petrol and diesel prices at Rs 69.26/litre (increase by Rs 0.19) & Rs 63.10/litre (increase by Rs 0.29) respectively in Delhi. Petrol and diesel prices at Rs 74.91/litre (increase by Rs 0.19) & Rs 66.04/litre (increase by Rs 0.31) respectively in Mumbai.
07:05 am: Tributes to Swami Vivekananda on his birth anniversary. In honour of this great scholar, monk and nation builder, we commemorate this day as National Youth Day. The ideals and vision of Swami Vivekananda continue to shape the minds of generations : President Kovind
06:30 am: 3 dead, 23 injured in Ottawa bus crash
06:00 am: US Media: Democratic Representative Tulsi Gabbard said Friday she will run for president in 2020.
03:30 am: AFP news agency: Syrian anti-aircraft fire on "enemy targets" near Damascus, reports state media.