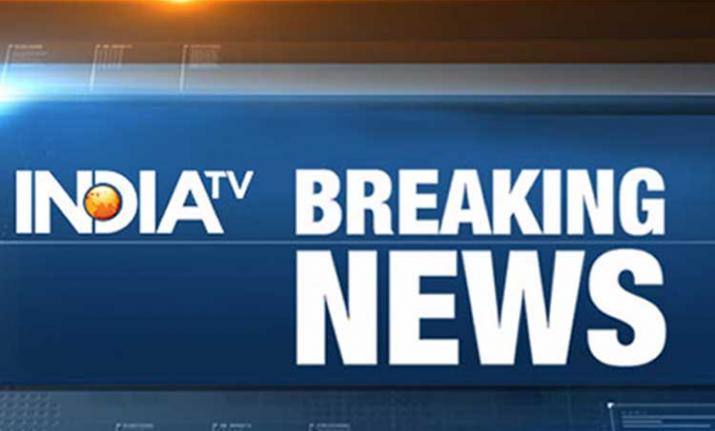 Daily dose of news plays very important role in our daily life. For some people, the morning is incomplete without knowing about what's happening across the world. Some digital-savy people have a habit of consuming news even when they are travelling or in their free time. In today's world, where people rely on news websites for everything that's happening around, IndiaTV News provides you all breaking news, latest news, breaking story videos, Live TV and top shows of IndiaTV, country's leading news channel on a single platform to ensure you don't miss anything important.
Internet, Twitter, Facebook are buzzing with breaking news and news alerts from India and rest of the world. You can find here the LIVE COVERAGE of all breaking news alerts and latest news updates on just one page. IndiaTV Digital covers all top news as and when it happens and ensures its readers don't miss anything important.
Breaking News January 10:
04:30 pm: Operation continues to rescue the miners who have been trapped in a mine at Ksan near Lytein River in East Jaintia Hills in Meghalaya.
03:30 pm: Delhi: Foreign Affairs Minister of Nepal, Pradeep Kumar Gyawali met External Affairs Minister, Sushma Swaraj on the sidelines of Raisina Dialogue.(ANI)
03:20 pm: SC reserves verdict on Maharashtra's appeal against Bombay HC refusal to extend 90-day limit for filing charge sheet in Koregaon-Bhima case.
03:05 pm: Businesses availing GST Composition Scheme to file just one annual return, pay taxes once every quarter: FM Jaitley.
03:02 pm: Jharkhand High Court rejects RJD chief Lalu Prasad Yadav's bail plea in fodder scam cases
02:57 pm: District Magistrate of West Bengal's Alipurduar district Nikhil Nirmal transferred, posted as Managing Director, WB Tribal Cooperative Cooperation after a video of him and his wife beating a youth for making lewd comments on his wife's Facebook post went viral
02:48 pm: Congress ill-treating regional parties, says PM Modi
02:33 pm: BJP open to alliances, cherishes old friends, says PM Modi in interaction with party workers in Tamil Nadu
02:17 pm: Turkey will launch Syria offensive if US troop pullout delayed
02:04 pm: The appropriate theme is Swachh Kumbh, Surakshit Kumbh, so that 'Kumbh' can send a message to the world. One lakh 22 thousand eco-friendly toilets have been installed, more than 40,000 street lights have also been put up: UP CM Yogi Adityanath
01:40 pm: Ceasefire deal sees jihadists take over Syria's Idlib
01:32 pm: UN chief issues call to 'refrain from violence' in DR Congo after election
01:24 pm: The people behind attacks on our defence procurement are often middlemen from the Congress era and international forces who want to ensure that India's military doesn't get stronger: PM Narendra Modi
01:12 pm: Recently, a defence middleman was caught and brought back to India. But do you know who this middleman is close to? This middleman is close to the current 'First Family' of the Congress: PM Modi in an interaction with BJP workers from Tamil Nadu
12:53 pm: There are around 300 terrorists waiting across the LoC to infiltrate into India: Army Chief General Bipin Rawat during the annual press briefing in Delhi
12:41 pm: Our position is very clear that shun the gun and stop taking support from the western neighbour. Talks can happen only if they shun violence: Army Chief Bipin Rawat on talks with Hurriyat
12:32 pm: I have noticed that there is a kind of disunity among some of our veterans. I think they need to be united. Our veterans are a very strong community which is required to support the mainstream, they can do that if they unite and remain united: Army Chief Gen Bipin Rawat in Delhi 
12:16 pm: Srilankan court releases 8 Indian fishermen arrested by Srilankan Navy on January 7
11:57 am: Jannayak Janata Party names Digvijay Chautala as the candidate for the by-poll to the legislative assembly of Jind in Haryana
11:46 am: Nineteen injured in Toulouse building blaze
11:32 am: Armed robbers attack Delhi-Bhagalpur Express in West Bengal's Malda
11:13 am: National Commission for Women (NCW) issues notice to Rahul Gandhi over his statement "PM ran away and asked a 'mahila' (Defence Minister Nirmala Sitharaman) to defend him"
10:40 am: No hearing in Ayodhya land dispute case today; only date, schedule to be decided: Supreme Court 
10:01 am: Earthquake of magnitude 4.6 hit Jammu and Kashmir at 8:22 am today
09:27 am: Sensex down 42.53 points in opening trade, currently at 36,170.38; Nifty at 10839.15
09:08 am: Bulandshahr violence: Shikhar Aggarwal, accused in murder case of Inspector Subodh Singh arrested from UP's Hapur
08:47 am: Japan should take a 'more humble' attitude over history, says South Korea's Moon
08:20 am: Air Quality Index at Delhi's Lodhi Road area; prominent pollutants PM 2.5 at 209 and PM 10 at 214, both in the "poor" category
08:01 am: Dubai-bound Spicejet flight-SG13 returns to Mumbai Airport due to technical glitch; aircraft delayed by 4 hours 
07:36 am: In view of BEST buses strike, Mumbai Division will run extra sub-services: Central Rail CPRO. Main line-Thane dep 13.44 hrs and CSMT arrival 14.40 hrs, CSMT dep 14.49 hrs and Kalyan arrival 16.15 hrs, Harbour line-Vashi dep 13.44 hrs and CSMT arrival 14.32 hrs CSMT dep 14.45 hrs and Panvel arrival 16.05
07:31 am: Pakistan violates ceasefire along LoC in Jammu and Kashmir's Poonch; Indian Army retaliating very effectively
07:19 am: Second Trump-Kim summit 'imminent', says South Korea's Moon
07:12 am: Delhi police to launch several projects to improve traffic management
06:33 am: North Korean leader Kim Jong Un expressed "concern" to Chinese President Xi Jinping over an impasse with the US over denuclearization
06:32 am: Shutdown talks at an impasse as Democrats say US President Donald Trump walks out of meeting with congressional leaders; Trump tweets 'bye-bye' (reports AP)