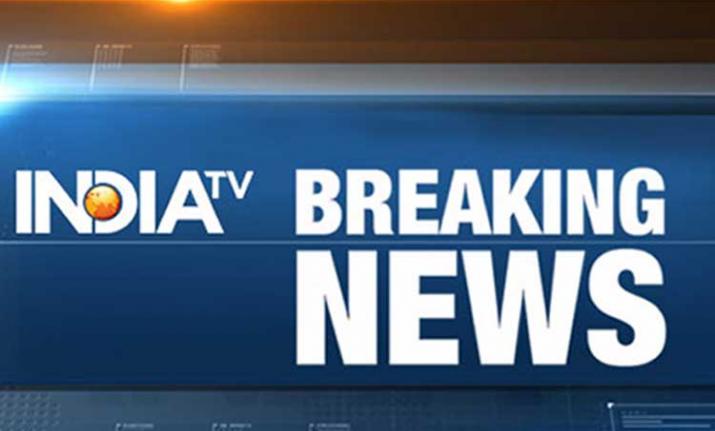 Daily dose of news plays very important role in our daily life. For some people, the morning is incomplete without knowing about what's happening across the world. Some digital-savy people have a habit of consuming news even when they are travelling or in their free time. In today's world, where people rely on news websites for everything that's happening around, IndiaTV News provides you all breaking news, latest news, breaking story videos, Live TV and top shows of IndiaTV, country's leading news channel on a single platform to ensure you don't miss anything important.
Internet, Twitter, Facebook are buzzing with breaking news and news alerts from India and rest of the world. You can find here the LIVE COVERAGE of all breaking news alerts and latest news updates on just one page. IndiaTV Digital covers all top news as and when it happens and ensures its readers don't miss anything important.
Breaking News Latest News Updates February 2
05:20 pm: IPS Rishi Kumar Shukla has been appointed as the new Director, Central Bureau of Investigation.
03:15 pm: 2019 elections is important for BJP because we have to win Bengal, Odisha, Tamil Nadu, Kerala, Telangana & Andhra Pradesh, says Amit Shah at a rally in Gajraula.
03:30 pm: Enforcement Directorate (ED) seeks further six days custody of Gautam Khaitan. 
03:05 pm: Delhi court directs Robert Vadra to appear before ED on February 6.
2:10 pm: Ministry of External Affairs: Government of India continues to closely monitor and take proactive measures to address the situation arising out of the detention of several Indian students in connection with their enrollment in a fraudulent university in the United States.
1:48 pm: Money laundering case: Robert Vadra's lawyer KTS Tulsi ensured in Court that Vadra will join the ED investigation on February 6.
1:31 pm: Delhi's Patiala House Court grants interim protection to Robert Vadra till 16th February.
1:00 pm: Anti-Narcotics Cell Mumbai in the last 24 hours has registered 6 cases, arrested 13 drugs suppliers and has seized drugs over Rs.35 lakhs.
12:30 pm: Prime Minister Narendra Modi addressing a public rally in Thakurnagar, West Bengal: This is just the beginning, the main budget after Lok Sabha election will have much more for the youth, farmers, and other sections of the society.
12:00 pm: According to DFO, Darjeeling Wildlife Division, 6 vultures were run over by a train last night while they were feeding on a cow carcass lying on the train track in Sukna, Siliguri.
11:40 am: Kerala DGP Loknath Behera has recommended demotion of 11 Deputy SP ranked officers as Circle Inspectors. Disciplinary action taken against officers who are facing allegations and internal probes.26 senior circle inspectors have been promoted to the post of DySP.
11:20 am: Rishi Mishra, JDU MLC and ex-MLA: Was getting very difficult to work in JDU.Last election I fought against BJP, people of my constituency voted aganist BJP. So now how will I answer my voters? I don't have issues with Nitish ji but can't work with BJP. Will join Congress today
11:00 am: Grounds on which Robert Vadra is seeking anticipatory bail in Delhi's Patiala House Court- Vadra says he is being targeted and is being subjected to false prosecution which has a colour of political witch hunt & that he is a law abiding citizen.
10:20 am: Union Home Ministry: The Central Government hereby declares the Students Islamic Movement of India (SIMI) as an "unlawful association."
10:06 am: West Bengal: Crowds begin to gather at Thakurnagar for Prime Minister Narendra Modi's public rally scheduled to begin at 12pm.
9:49 am: Petrol pump in Fatuha area of Patna district looted by armed assailants, one petrol pump employee shot dead.
9:20 am:  One criminal Kundan Singh dead, in an encounter with Police in Muzaffarpur yesterday. Two other criminals escaped, an AK-47 has been recovered.
9:00 am: FIR registered against SP leader Azam Khan for allegedly defaming RSS and Shia Cleric Kalbe Jawwad. The complaint was filed by one Allama Zameer Naqvi.
8:23 am: Yusuf, nephew of former RJD MP Mohammad Shahabuddin shot dead in Siwan yesterday night.
8:00 am: Delhi Metro: Minor delay in services from Okhla NSIC to Kalindi Kunj due to a faulty train(Magenta Line).
7:37 am: Mumbai: Sexual harassment complaint filed against a dancer/choreographer Salman Sayed in Oshiwara Police Station.
7:24 am: Major pollutants PM 2.5 at 234 and PM 10 at 230, both in 'Poor' category in Lodhi Road area, according to the Air Quality Index (AQI) data.
7:00 am: Maharashtra: Anand Teltumbde, an accused in Bhima Koregaon case has been arrested by Pune Police from Mumbai this morning. Pune session court had yesterday rejected his anticipatory bail plea.
6:30 am: The second meeting between United States President Donald Trump and North Korean Leader Kim Jong-un might take place in Vietnam, revealed a source:ANI
6:15 am: Around 2,119 children, including 466 minor girls, were rescued during fifth phase of Operation Smile that was launched in January to rescue kids involved in bonded labour and begging across Telangana.