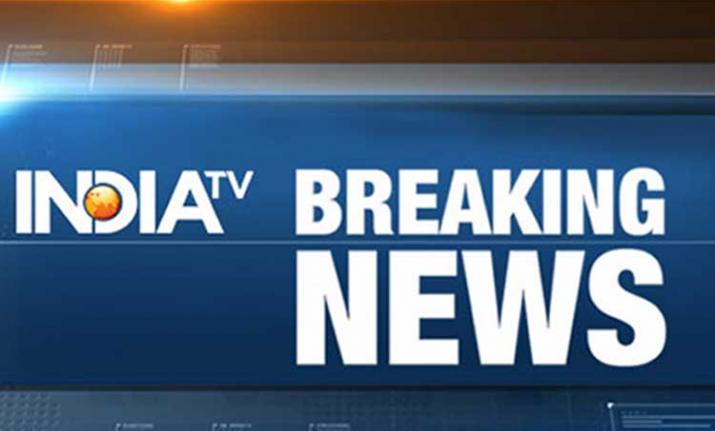 Daily dose of news plays very important role in our daily life. For some people, the morning is incomplete without knowing about what's happening across the world. Some digital-savy people have a habit of consuming news even when they are travelling or in their free time. In today's world, where people rely on news websites for everything that's happening around, IndiaTV News provides you all breaking news, latest news, breaking story videos, Live TV and top shows of IndiaTV, country's leading news channel on a single platform to ensure you don't miss anything important.
Internet, Twitter, Facebook are buzzing with breaking news and news alerts from India and rest of the world. You can find here the LIVE COVERAGE of all breaking news alerts and latest news updates on just one page. IndiaTV Digital covers all top news as and when it happens and ensures its readers don't miss anything important.
Breaking News December 3: 
5:00 pm: Indian Navy to conduct 'Exercise sea vigil' next month to test robustness of coastal security apparatus
03:53 pm: Punjab cabinet has approved the setting up of a new international civil terminal at Indian Air Force (IAF) Station, Halwara, Ludhiana.
03:40 pm: Sensex gains 46.70 points to end at 36,241; Nifty up 7 points to 10,883.75.
02:53 pm: It's sad that CM helped Modi so much in last 5 yrs; he helped them in President election and Vice President election. Everyone opposed demonetisation but KCR praised it under pressure, he even praised Gabbar Singh Tax: Rahul Gandhi in Gadwal, Telangana 
02:39 pm: HUL board approves merger with GlaxoSmithKline Consumer Healthcare; values total business at Rs 31,700 crore
02:34 pm: Billionaire Belgian investor Albert Frere dies
02:25 pm: All new ships are being made to accommodate lady officers on board. They're already there, like Vikramaditya, Kolkata class have facilities to accommodate lady officers on board. All future ships will have facilities to accommodate women on board: Navy chief Admiral Sunil Lanba (ANI)
02:12 pm: Supreme Court adjourns hearing in Unitech case till December 7
01:51 pm: NGT imposes fine of Rs 25 cr on Delhi Govt for failing to curb the problem of pollution. This is to be deducted from salary of Delhi Govt officials and people polluting environment. If Delhi Govt fails to pay the fine, it'll have to pay a fine of Rs. 10 cr per month
01:13 pm: 7-year-old girl raped in UP's Ghazipur
01:06 pm: Delhi police arrest 2 people after conducting raid at an illegal arms factory in Karawal Nagar area. Carbine, cartridges and equipment to manufacture weapons have been seized from them
12:32 pm: On one hand, there is a party of patriots led by Modi ji, on the other hand, it is Congress party under Rahul baba's leadership, which has no policy or principles. People have to choose between BJP and Congress: BJP President Amit Shah in Chittorgarh, Rajasthan
12:13 pm: Supreme Court to hear on December 11 the plea by the accused actor Dileep in Malayalam actress assault case. The plea had sought a copy of digital evidence of the alleged assault of the actress
11:59 am: Qatar to leave OPEC, says energy minister (AFP)
11:28 am: Supreme Court refuses to entertain PIL seeking investigation into illegal sale of liquor in Gujarat, Nagaland and Bihar. There is a complete ban on liquor in all these three states
11:13 am: Supreme Court grants one week to the expert panel of Union of India to file its reply on the faulty hip implants or replacements supplied by a multinational company. A PIL had been filed by one Arun Goenka, claiming that over 15,000 people were given faulty hip implants
11:06 am: State of Maharashtra files a caveat (legal process in which a party which files it before the concerned court will be given a hearing and the court can't pass any order without hearing its side) before the Supreme Court in respect with Maratha Reservation Act (ANI)
10:31 am: China agrees to 'reduce and remove' tariffs on US cars: Trump
10:08 am: Would like to reiterate that the reason for cancellations of 2nd December flights was due to an unforeseen operational circumstance and not pilot non-cooperation, as being unduly speculated: Jet Airways spokesperson on 14 Jet Airways flights cancelled yesterday
10:04 am: The management is in regular dialogue with pilots and other teams to discuss and resolve on-going issues including disbursement of salaries: Jet Airways spokesperson on 14 Jet Airways flights cancelled yesterday after pilots reportedly called in sick 
09:53 am: Air quality in Delhi remains 'very poor'
09:26 am: Defence Minister Nirmala Sitharaman arrives for a 5-day visit in Washington DC, USA. She will be laying wreath at National Cemetery before Bilateral meeting with US Secretary of Defence James N Mattis at Pentagon
09:24 am: Sensex rises 185.51 points to open at 36,379.81; Nifty at 10927.15
09:06 am: Shopian encounter UPDATE: Two terrorists reported to be trapped, firing stopped at present; search currently underway
08:30 am: Capitalization at public sector banks will remain weak but govt support will provide relief. Public sector banks will depend on govt capital injections to meet min capital requirements: Moody's Investors Service's annual Banking System Outlook on India
07:12 am: Operating environment will be stable, supported by robust economic growth. We expect real GDP to grow 7.2% & 7.4% in year ending March 2019 & in following year respectively, driven by investment growth & strong consumption: Moody's Investors Service's annual Banking System Outlook on India 
06:39 am: World Bank unveils $200 billion in climate action investment for 2021-25 - doubling its current five-year funding
06:16 am: Saudi-led coalition says UN plane to evacuate wounded Huthi rebels in Yemen
06:14 am: Encounter breaks out between terrorists and security forces in Sangran village of Shopian, Jammu and Kashmir