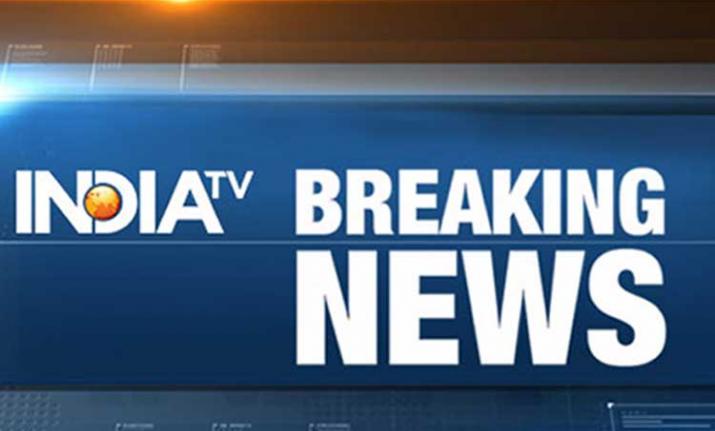 Daily dose of news plays very important role in our daily life. For some people, the morning is incomplete without knowing about what's happening across the world. Some digital-savvy people have a habit of consuming news even when they are travelling or in their free time. In today's world, where people rely on news websites for everything that's happening around, IndiaTV News provides you all breaking news, latest news, breaking story videos, Live TV and top shows of IndiaTV, country's leading news channel on a single platform to ensure you don't miss anything important.
Internet, Twitter, Facebook are buzzing with breaking news and news alerts from India and rest of the world. You can find here the LIVE COVERAGE of all breaking news alerts and latest news updates on just one page. IndiaTV Digital covers all top news as and when it happens and ensures its readers don't miss anything important.
Breaking News, Latest News Updates of January 26
03:30 pm: ED arrests AgustaWestland scam accused Gautam Khaitan in fresh case of holding black money and money laundering: Officials.
12:26 pm: Gautam Khaitan has been arrested by Enforcement Directorate (ED) in a case of black money under the Black Money Act.
11:55 am: BS Yeddyurappa, BJP: We aren't indulging in any Operation Kamala.Their MLAs are trying to go away from them due to their internal fight. It's their duty to keep them intact.They should stop giving baseless statements against us.We're 104&2 independent MLAs are also in opposition.
11:30 am: Mithila painting artist Godawari Dutta who has been conferred with Padma Sree award says, "I am delighted. It is a proud moment for my state. This will encourage the younger generation."
11:00 am: Sweets exchanged between India and Pakistan at Attari-Wagah border.
10:25 am: Landslide occurs near Kullu, blocks roadway connecting Lag valley. No loss of life reported.
9:58 am: Prime Minister Narendra Modi pays tribute at the Amar Jawan Jyoti.
9:32 am: Odisha Chief Minister Naveen Patnaik: I congratulate all the Odias who got the Padma award
8:57 am: Union Ministers Rajnath Singh and Nitin Gadkari unfurled the tricolour at their respective residences in Delhi.
8:32 am: Gita Mehta, writer and sister of Odisha CM:Deeply honoured that Govt should think me worthy of a Padma Shri but with great regret I decline it as there is a general election looming and timing might be misconstrued, causing embarrassment both to Govt and me,which I would much regret.
8:00 am: Security forces neutralise two terrorists during encounter in Khonmoh, Srinagar.
7:25 am: Delhi: Major pollutants PM 2.5 at 108 and PM 10 at 116, both in 'Moderate' category in Lodhi Road area, according to the Air Quality Index (AQI) data.
6:45 am: Jammu and Kashmir: Encounter underway between terrorists and security forces in Khonmoh, Srinagar. 
06:15 am: PM Narendra Modi wishes the nation of Republic Day
06:00 am: Both the chambers of the US Congress have unanimously passed legislation to temporarily reopen the government for three weeks until February 15
04:54 am: AFP: Trump-backed spending deal to end US shutdown passes Senate.
04:00 am: Delhi: Security tightened in the national capital on the Republic Day.