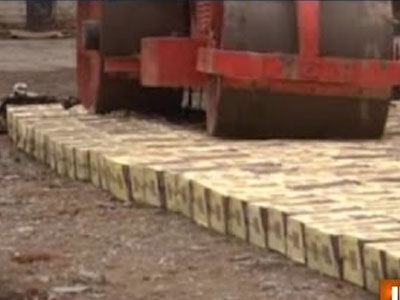 With alcohol worth Rs. 200 crore still lying in the warehouses in Bihar, the Confederation of Indian Alcoholic Beverage Companies has now approached the Supreme Court seeking an extension to the May 31 deadline to destroy their unsold liquor stock.
The top court, in its March 31 order, had given liquor companies two months' time, to export their old stocks that were lying in the warehouses of the Bihar State Beverage Corporation (BSBCL) in the wake of prohibition policy of Nitish Kumar government.
The vacation bench of Justice L.Nageswara Rao and Justice Navin Sinha directed the listing of the matter on May 29 as senior counsel Amit Sibal, in a hearing, sought extension of time as the two months given to liquor companies for exporting their stocks was ending on May 31.
He told the bench that holding stocks beyond May 31 would attract action by the state, punishable with minimum 10 years imprisonment.
As Justice Nageswara Rao asked if two-three days time was not enough to destroy the existing stocks, Sibal said that it has to be destroyed at one place with the approval of the State Pollution Control Board.
As the bench noted that the petitioners should have approached the court earlier, Sibal said that all liquor manufacturers were involved.
(with agency inputs)