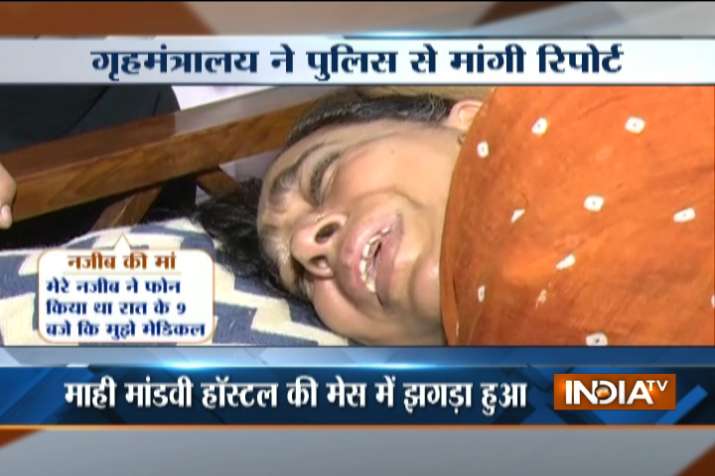 In an emotional appeal, the mother of the missing JNU student Najeeb Ahmed today urged the authorities to help her in finding her child.
Fatima, the wailing mother, said that she wants to see the face of her child once.
"Let me see the face of my child once. After that, keep him for a month, if you like. I won't say a word. But just let me see him once," Fatima said.
"I am from a very small place... I want to see my child safe. I don't know if he has eaten anything or is hungry," she added.
The hapless mother rushed from Badaun in Uttar Pradesh after receiving a frantic call from her son Najeeb on the night of October 14 night.
Najeeb Ahmed went missing on October 15 night from the JNU hostel allegedly after a brawl with the Akhil Bharatiya Vidyarthi Parishad (ABVP) members.
"My appeal to everyone is to help me find my child," Fatima added.
Earlier, Jawaharlal Nehru University (JNU) Vice Chancellor and other senior officials were allowed to leave their offices after being 'confined' for nearly 20 hours after hundreds of students blocked the Administrative block at the campus in protest over missing student Najeeb Ahmed. 
Students, who were agitating over the alleged inaction of the University in the case of missing student Najeeb Ahmed, had not allowed the VC and about 12 other officials to come out of the building since yesterday afternoon though students and mediapersons had been able to access it.