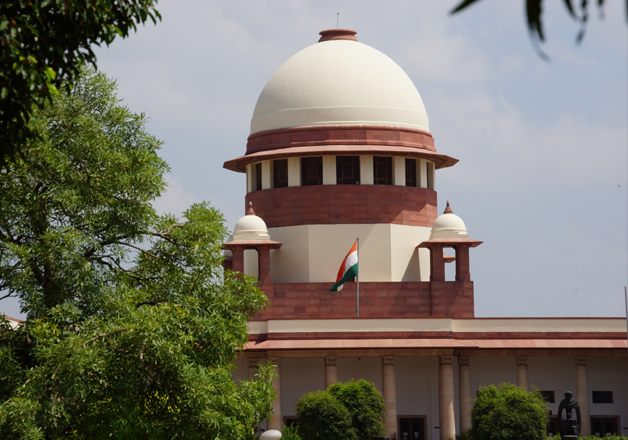 New Delhi: The Supreme Court today clarified that only transgenders will be treated as third gender, and that lesbians, gays and bisexuals will not come under this category.
A bench comprising Justices AK Sikri and NV Ramana made this observation while turning down a plea seeking modification of its April 15, 2014 order on transgenders. The apex court said that there is no confusion and it had clearly stated that lesbian, gay and bisexual persons do not fall under category of third gender.
During the hearing, Additional Solicitor General (ASG) Maninder Singh, appearing for the Centre, said it is not clear from the earlier verdict if lesbians, gays and bisexuals are transgenders or not. He said a clarification in this regard was needed.
Senior advocate Anand Grover, appearing for some transgender activists, said Centre is not implementing the 2014 Supreme Court verdict for the past two years, saying they need clarification on the point of transgenders.
"Why should we not dismiss the application with costs," the bench asked the ASG, adding, "No clarification is required. The application (of Centre) is disposed of."
In a landmark verdict, the Supreme Court had on April 15, 2014 granted legal recognition to transgenders or eunuchs as third category of gender and had directed the Centre and all states to treat them as socially and educationally backward classes to extend reservation in admission in educational institutions and for public appointments.
Paving way to bring transgenders in national mainstream, the apex court directed governments to take steps to remove problems faced by them such as fear, shame, social pressure, depression, and social stigma.
It had also said that section 377 of IPC is being misused by police and other authorities against them and their social and economic condition is far from satisfactory.
However, in September 2014, the Centre had filed an application in the apex court seeking clarification on the definition of transgender saying lesbian, gay and bisexual cannot be treated under the category of transgender.
Interestingly, the SC in its verdict had itself clarified that transgender does not include gay, lesbians, bisexuals.
"The grammatical meaning of 'transgender', therefore, is across or beyond gender. This has come to be known as umbrella term which includes Gay men, Lesbians, bisexuals, and cross dressers within its scope. However, while dealing with the present issue we are not concerned with this aforesaid wider meaning of the expression transgender," the SC had said.
The Centre had also sought clarification on the grant of OBC status to transgenders saying all such people cannot be clubbed under OBC category as some of them are SC/ST by birth.
Casualty rates have soared since the departure of foreign combat troops in 2014, but earlier this month US President Barack Obama ordered his military to tackle the resurgent Taliban more directly -- in tandem with Afghan allies, ratcheting up the 15-year conflict he had vowed to end.
With PTI Inputs