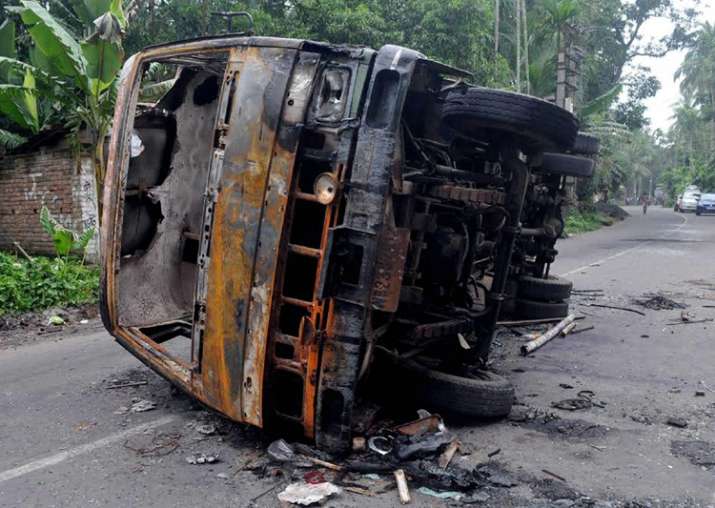 The West Bengal government today ordered a judicial probe into the communal violence in North 24 Parganas district's Basirhat sub-division. Making the announcement, Chief Minister Mamata Banerjee said a sitting or a former Calcutta High Court Judge would be entrusted with the probe.
"We have decided to initiate a judicial probe into the Baduria and Basirhat riots. We want to see who were involved in them and the government will provide every input to the judicial commission. Let there be an impartial probe," the Chief Minister said.
She added that the law would take its own course and strict action would be taken against those responsible for the clashes. 
Banerjee also said her government would take action against "two national-level television channels" for showing "fake" videos and claiming them to be related to the clashes. "Video clips of an incident in Comilla, Bangladesh and a Bhojpuri film were being shown as if these incidents had taken place in Bengal," she alleged. 
Violence erupted between two communities at Baduria on July 3 night over a Facebook post. In the violence following the arrest of a youth, a mob attacked members of another community and damaged many shops. 
Meanwhile, a BJP central team comprising party MPs Meenakshi Lekhi, Om Mathur and Satyapal Singh was stopped from visiting the riot-hit Basirhat and its members were detained today. The three MPs, who left for Basirhat after arriving here from Delhi, were stopped by the police near Birati, close to the airport. Later, they were detained when they tried to proceed to Basirhat after a heated exchange with the police.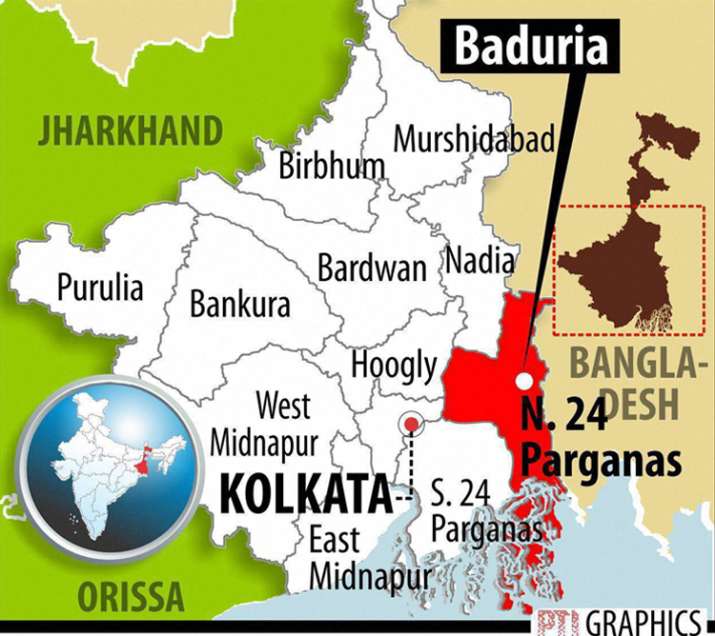 Lekhi asked the police if the situation was under control in Basirhat, as claimed by the state government, why were they not allowed to go there? "We are MPs and only we three will go there. You accompany us," she told policemen. 
The police, however, refused to allow them. 
Yesterday, a delegation of ex-servicemen, ex-judges, ex-bureaucrats had written a letter to Home Minister Rajnath Singh seeking a thorough probe into the Basirhat violence, while holding ruling Trinamool Congress in the state responsible for creating communal riots in the region. In the letter addressed to the Home Minister, the delegation opined that it was a clear conspiracy by the ruling party in the state to create communal riots and to chase out members of the Hindu community.
Meanwhile, heavy security forces have been deployed in and around the area in the wake communal violence that broke out in Baduria and Basirhat areas of North 24 Parganas district over a Facebook post last week. Earlier, West Bengal Chief Minister Mamata Banerjee had appealed the warring groups to maintain peace and communal harmony in the area.