Follow us on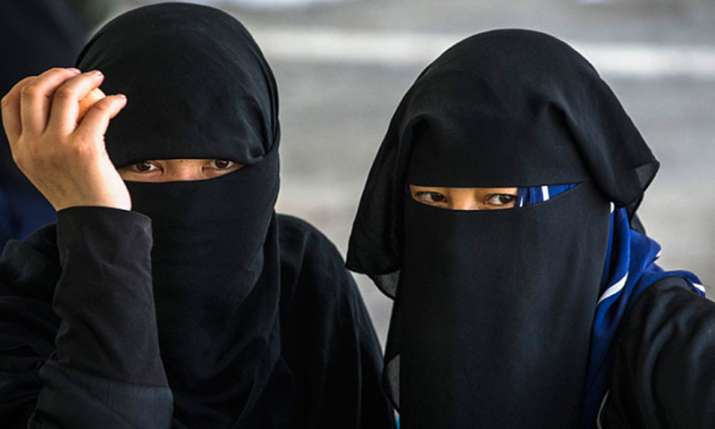 Muslims students of a college in Kurla have accused the management of disallowing burqas and skullcaps in its vicinity.
The students of the Bunts Sangha Anna Leela College have alleged that the college management is fostering an 'environment of hate and Islamophobia on campus, reported Mid-Day
 

"On Friday, after some students were found in burqa and skullcap, we were told that we should not wear it. We were warned that if we repeat this the next Friday, we shall be punished," a student told The Mid-Day on condition of anonymity.

 
"We have been dealing with this issue for several years now. I don't understand why our college is not allowing girls to wear burqa and boys to wear kurta or skullcap. Most of our families send girls to colleges only after they promise to wear the burqa every day. If the college comes up with these kind of bizarre diktats then it will difficult for them to continue with their education," a final year student told the daily.
The students later approached Adil Khatri, an advocate and trustee of the Jai Ho Foundation, and apprised him fo their greivances.
Khatri, then wrote a letter to the Commissioner of Police and to Vinod Tawade, Cabinet Minister for Education.
 

"The college is not allowing students to sit for lectures if they wear any dress resembling Islam. An environment of hate and Islamophobia is being developed in the college by the management and teachers." Mid Day quoted from Khatri's letter.

 
However, Krishna Shetty, director (Management) of the college has a different story to share.
"All these are baseless allegations. Our college has uniform days on Monday and Thursday, and we ask students to stick to the uniform only on those days. Rest of the days, we do not interfere with what they wear," Shetty said.
In fact, it is the students who are adamant on breaking the rules even on these two days.