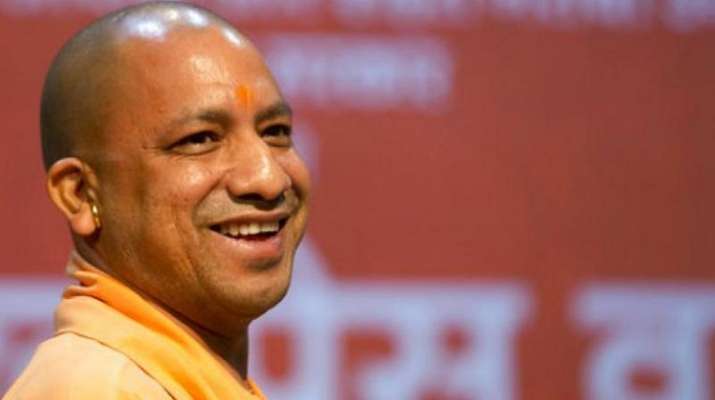 Uttar Pradesh Chief Minister Yogi Adityanath arrived in Prayagraj on Tuesday as the state cabinet held an unprecendented meeting in the city, following which the entire cabinet, including the chief minister and other ministers will take a holy dip in the waters of Sangam.
In a first, the UP cabinet held a meeting at Allahabad during the ongoing Kumbh mela in the city. The chief minister, along with his council of ministers will also visit Akshayvat and Saraswati Koop.
Highlights:
01:35 pm: State GST on movie 'Uri - The Surgical Strike' to be removed, says Uttar Pradesh CM Yogi Adityanath
01:23 pm: The cabinet meeting today dealt with Prayagraj: Uttar Pradesh CM Yogi Adityanath
01:14 pm: I am grateful to Prime Minister Narendra Modi who made it possible to give historic value to Kumbh, through his efforts: Uttar Pradesh CM Yogi Adityanath
"On January 29, the UP Cabinet will be holding its meeting at the integrated command and control centre in Kumbh mela area. The meeting is likely to commence at 10.30 am," Additional Chief Secretary Awanish Awasthi said.
Samajwadi Party chief Akhilesh Yadav, who promotes a secular persona, made a surprise visit to the Kumbh mela on Sunday. He took a holy dip in Sangam -confluence of rivers Ganga, Yamuna and mythical Saraswati in Prayagraj and took potshots at the Yogi government in the state.
On Yogi Adityanath government's decision to hold cabinet meeting at Kumbh in Prayagraj, Akhilesh reminded the BJP of the connection of Kumbh to Kannauj, the Lok Sabha constituency represented by his wife Dimple Yadav.
"It was Raja Harsh Vardhan, whose capital was in Kannauj which started the tradition of 'daan' in Kumbh. He used to come here and give 'daan'. If the BJP government is serious about development of the state, it should tell what it has done on its own except schemes launched in my regime," he said.
Akhilesh, who took a holy dip in Sangam -confluence of rivers Ganga, Yamuna and mythical Saraswati in Prayagraj said that in his regime Kumbh arrangements were made and that too by Muslim leaders and officers.
"People come to Kumbh due to their faith. In our regime Urban Development Minister Mohd Azam Khan, Health Minister Ahmad Hasan and Chief Secretary Javed Usmani did the best of arrangements. The SP believes in uniting people unlike the BJP which is dividing society on communal lines," he said.
Quizzed about CM Yogi Adityanath's remark that his government can resolve the Ram temple issue in 24 hours, Akhilesh said, "Pehle kisano ko agle 90 dino me 'saand' se bacha lein jo fasal chaupat kar rahe hain" (he should first save farmers in the next 90 days from the onslaught of bulls, which are ruining crops."
Earlier, the Uttar Pradesh chief minister had said the Supreme Court must work towards an early resolution of the Ram temple case and "...if there is unnecessary delay, institutions may lose people's trust. I want to say that the court should give its verdict soon, and if it is unable to do so, it should hand over the issue to us. We will resolve the Ram Janmabhoomi dispute within 24 hours. We won't take 25 hours".
On this, the Samajwadi Party chief said, "If such a statement is given by a chief minister on Republic Day, one can imagine what kind of the CM he must be." 
Prayagraj's Kumbh has always been known for hosting the confluence of spirituality and religion. However, this year, the biggest human congregation on earth also includes some of the political bigwigs who hope to win voters' attention.
The special town built for religious fair in Uttar Pradesh has become the house of power as politicians line up to take a holy dip and mark their presence in the minds of Hindu voters. 
Rahul Gandhi, Priyanka Gandhi Vadra, Smriti Irani, Akhilesh Yadav, the list of leaders visiting Kumbh has been steadily on the rise. Prime Minister Narendra Modi is also likely to join the list of political giants who have taken a dip at the Ganga ghats soon.
Watch Full News