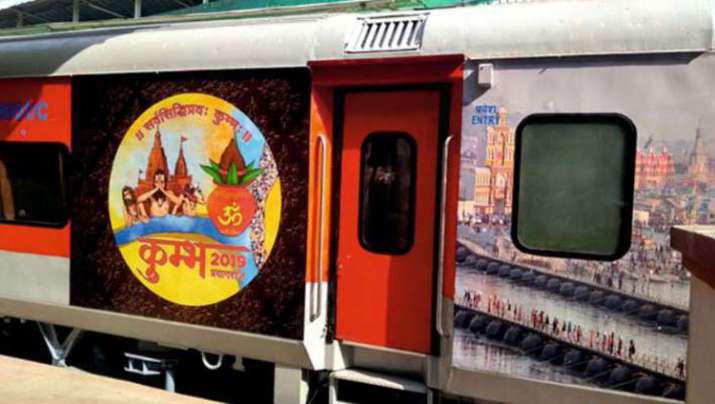 Kumbh Mela is starting from January 15, 2019 and Indian Railways is all geared up to ferry lakhs of devotees expected to attend the religious event in Prayagraj, Uttar Pradesh.
The railways will be operating 800 special trains from 10 stations in Prayagraj during Kumbh Mela 2019. Apart from this, the railway will deploy 5100 additional personnel to help passengers with information regarding special trains and other necessary details.  
The railways is also working on plan to deploy its personnel with hand-held ticket vending machines to help passengers.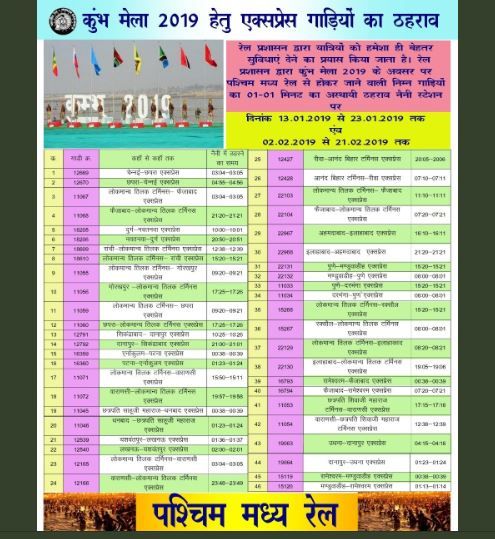 Considering that Kumbh Mela 2019 will attract huge crowd of devotees, the railways will start sale of unreserved tickets at 12 stations of Allahabad region 15 days before the start of the big event.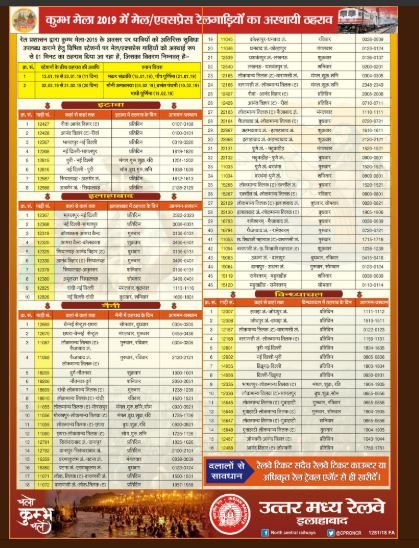 Stations at which unreserved tickets will be sold are - Prayagraj Junction, Prayagraj City, Naini, Suberdarganj, Prayag, Prayag Ghat, Daraganj, Fafamau, Jhusi, Vindhayachal,  Allahabad Chhoki. 
"चलो कुम्भ चलो" भारतीय रेल ने दिया कुम्भ में श्रद्धालुओं को उपहार, अब नहीं देना होगा मेला सरचार्ज। pic.twitter.com/RSNO7cEPk5

— railway northcentral (@CPRONCR) December 14, 2018
The Kumbh Mela is the largest public gathering and collective act of faith, anywhere in the world. The mela draws tens of millions of pilgrims over the course of approximately 48 days to bathe at the sacred confluence of the Ganga, the Yamuna, and the mystical Sarasvati.