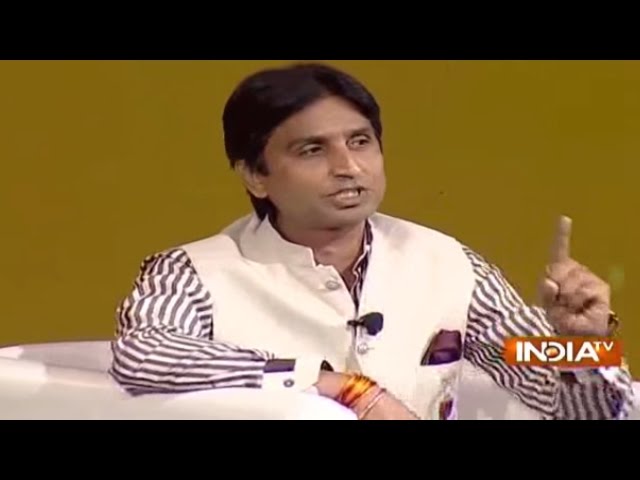 A day after Aam Aadmi Party (AAP)'s Gopal Rai alleged that rebel leader Kumar Vishwas was at the "centre" of conspiracies hatched to topple the Arvind Kejriwal government in Delhi after the municipal polls, the poet-politician has hit back by saying 'enjoy the company of Guptas from Congress, BJP'.
The disgruntled AAP leader, who was recently denied Rajya Sabha ticket by the party, said that Rai should work with people who have recently joined party. "Mera unse anurodh hai ki naye-naye Congress aur BJP se aaye hue jo Guptas hain, unke yogdaan ka kuch din anand lain, mere shav ke saath ched-chad na karen." he said.
Rai had claimed that after the MCD polls in April last year, "there were attempts to bring down the government and Kumar Vishwas was the principal mover and at the centre of those conspiracies". "Most of the meetings in this regard involving a few MLAs were held at his residence. Kapil Mishra was a part of it and later he was removed from the cabinet," he said during a Facebook Live session. 
This comes a day after Kumar Vishwas alleged that he was punished for saying the truth about AAP supremo Kejriwal's decisions and that he accepted his "martyrdom". 
WATCH FULL VIDEO HERE: