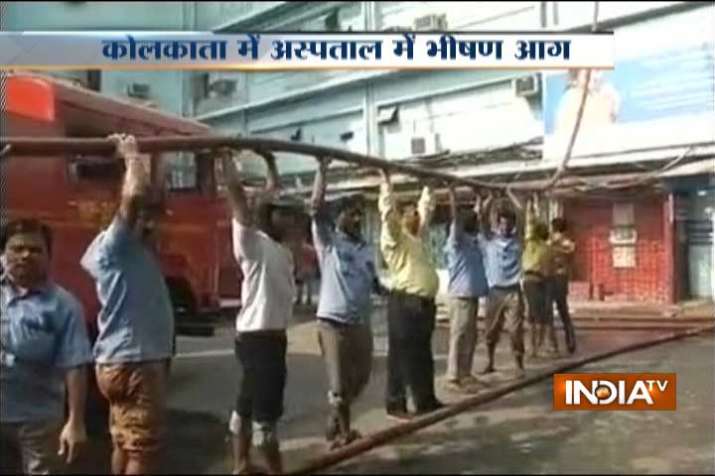 A fire broke out at SSKM Hospital in Kolkata on Monday morning creating panic among patients and family members at the main referral hospital of the state.
There is no report of casualty or injury as of now, fire department told PTI.
The fire had been reported shortly after 11 am and eight engines had already been pressed into service, the fire department sources said.
Notedly, this is the second time a fire has been reported in SSKM hospital in three months. Earlier, a fire broke out in the Opthalmology department on the 11th floor of the hospital in September.
Thick black smoke can be seen billowing from the fifth floor of the historic Ronald Ross building, housing several departments of the hospital, police said.