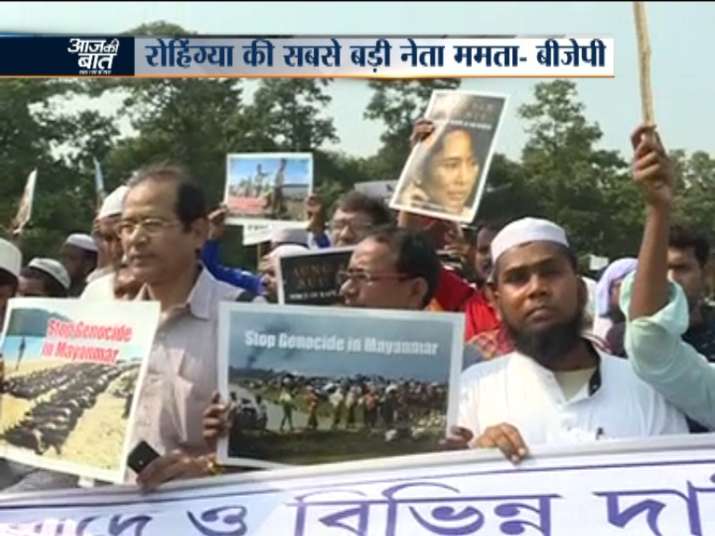 More than 1,000 people came out on the streets of Kolkata today against the government's planned move to deport Rohingya Muslims to Myanmar.
The rally was organised by 17 Muslim organisations. It started from Park Circus ground and culminated at the office of Myanmar's Consulate General.
The BJP took the opportunity to attack West Bengal Chief Minister  Mamata Banerjee and called her the leader of Rohingya Muslims.
" If Mamata has the courage, she should give shelter to fifty Rohingya Muslims at her residence and see the consequences. Mamata considers Muslims as vote-bank and she is doing politics in their name," BJP leader Rahul Sinha said.