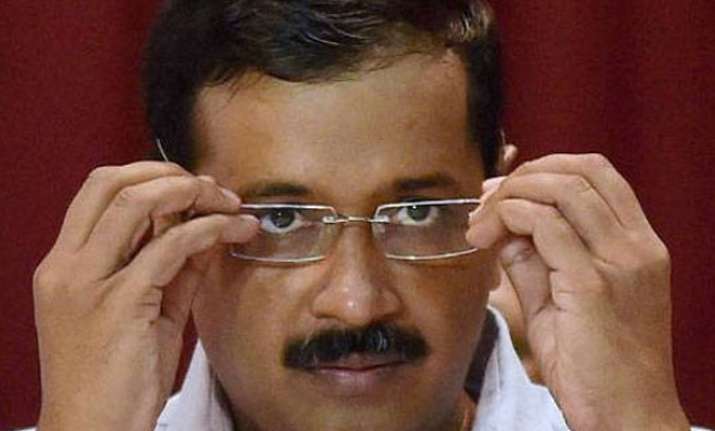 Delhi and its adjoining areas continue to reel under the onslaught of heavy smog, prompting the Aam Aadmi Party government in the capital city to bring back its pet 'odd-even' road-rationing formula.
While the jury may still be out on its efficacy the last two times that the move was imposed, Chief Minister Arvind Kejriwal did make it a point that his concern over the deteriorating situation is known.
In a tweet put out on Wednesday, Kejriwal informed his followers on Twitter that he had sought meetings with the chief ministers of Punjab and Haryana to find a solution to crop burning.
Am writing letters to CMs of Punjab and Haryana requesting them for a meeting to find solns to crop burning

— Arvind Kejriwal (@ArvindKejriwal) November 8, 2017
Punjab CM Amarinder Singh of the Congress party acknowledged his tweet, shared his concern but said only the central government could help find a solution to the problem as his state did not have the required resources to compensate farmers and deter them from stubble burning.
Singh even called Kejriwal a "peculiar person with views on everything but no understanding".
Turns out the matter is not just inter-state.
Latching on Kejriwal's comments, the twitter handle of Pakistan's Punjab province also called upon Amarinder Singh's government to take steps to counter air pollution.
"We have imposed a ban on stubble burning in Punjab (Pakistan) & hope @capt_amarinder takes similar measures," it tweeted, adding that environmental hazards threatened our people and habitat and that there was need to act fast to counter it.
The tweet from the official Twitter handle of Pakistan's Punjab province also listed out its "medium/long term action plan to combat SMOG".
The assertion by Pakistan comes in the backdrop of reports in the country holding India responsible for the situation many parts of Pakistan are also witnessing.
Notably, images released by NASA on Thursday showed large parts of India as well as Pakistan covered in heavy smog.
Some sections of the media in Pakistan have blamed crop-burning by Indian farmers responsible for the mess, a notion India has rejected.
In Delhi, the situation continues to be alarming even on the fourth day. Authorities and courts have sprung into action announcing several measures, including shutting down of schools, restricting the enjtry of vehicles into the capital and halting construction activity.