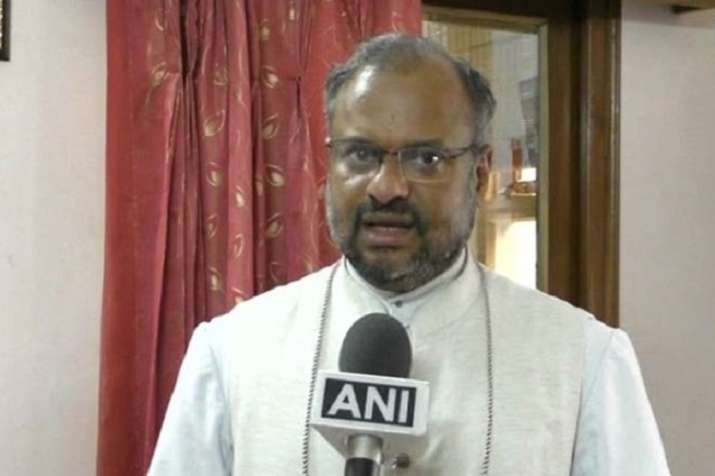 Jalandhar Bishop Franco Mulakkal, the chief accused in the Kerala nun rape case has written to Pope Francis, offering to step down temporarily.
"Bishop Mulakkal requires to spend more time to fight his case. He has expressed willingness to absolve himself from the responsibilities of the diocese and has handed over a letter to the representative of the Pope", news agency ANI reported.
Earlier on Saturday, Mulakkal stepped down from his position in the church amid growing outrage over lack of action against him.
Mulakkal also released a statement seeking prayers for himself, the nun and her supporters and said that perhaps only a divine intervention could bring out the truth now. He said that he was ready for a death sentence even if he was found one percent guilty.
He had earlier refused to step down from his post. "I will not step down because that is what those behind the allegations want, why should I play into their hands."
On Saturday, a group of nuns in Kerala had staged a protest demanding Mulakkal's arrest. Speaking to the media, one of the five nuns who along with hundreds of people are protesting said, "We will not rest and we will not be happy till he is questioned and arrested."
Meanwhile, the Kerala police has directed the bishop to appear before it on September 19 for further investigation. The decision to arrest the priest will be taken post-questioning. 
Mulakkal has denied the charges levelled by the nun, saying that a "conspiracy" has been hatched by a group of people who are against the church. The nun has also sought the intervention of the Vatican, questioning why the Church was "closing its eyes to the truth" when she mustered the courage to make public her sufferings.