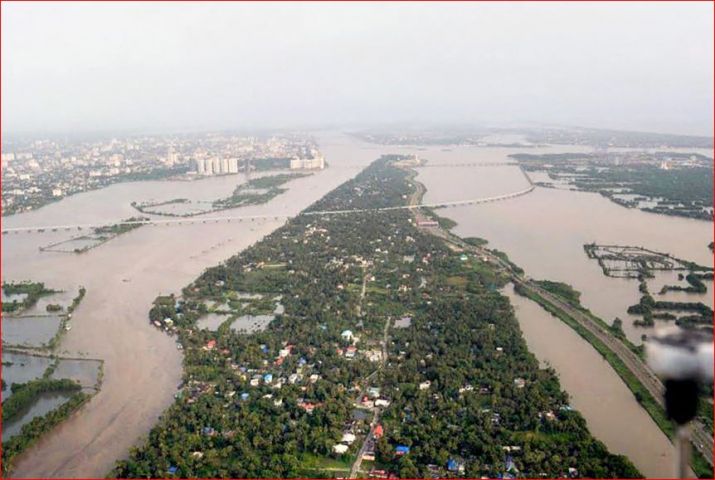 A disaster management sub-committee has asked Tamil Nadu to keep water limit of Mullaperiyar Dam 2-3 feet below the 142-feet FRL mark till August 31, in the wake of Kerala floods.
The suggestion came after the committee comprising officials from the Centre, including the Water Resources Ministry, Kerala and Tamil Nadu reviewed the water level of the reservoir.
"Keeping in view that rainfall may take place as monsoon is still active, the government of Tamil Nadu was advised that the reservoir may be operated as per he directions given (by the Supreme Court) last week. The level can be kept 2-3 metres below the FRL (Full Reservoir Level) of 142 feet," the official said. 
Earlier on Thursday, the Pinarayi Vijayan government held Tamil Nadu responsible and told the apex court that the sudden release of water from the Mullaperiyar Dam was one of the reasons for the devastating deluge in the state.
The Kerala government informed the apex court that out of a total population of about 3.48 crore, more than 54 lakh or one sixth of the population had been directly affected by the floods in the state.
 
The Pinarayi Vijayan government said that in the wake of prior alerts by its engineers, Kerala's Water Resources Secretary had written to her counterpart in Tamil Nadu government and the Chairman of the Supervisory Committee on Mullaperiyar dam, requesting controlled release of water without waiting for the water level in the reservoir to reach its full level.
(With PTI inputs)