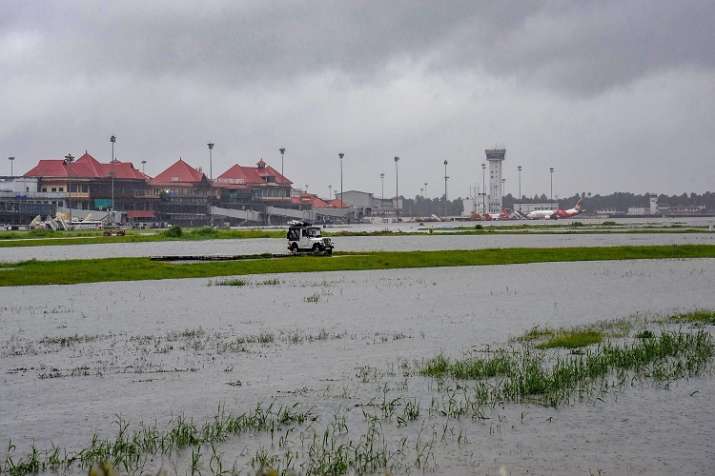 The Cochin International Airport (CIAL) has suffered an estimated loss of more than Rs 220 crores in the floods, an official said on Tuesday. He added that the CIAL management has launched rebuilding of the damaged infrastructure including 2.5 kilometre long airport walls that collapse following the relentless overflow of the Periyar river.
The runway, taxi bay, duty-free shops and other areas of international and domestic terminals were also submerged, causing damage to electrical equipment including runway lights, the official noted.
He said the solar power system of the world's first solar-powered airport has also suffered damage in the floods.
"We have launched efforts on a war-footing to rebuild the damaged infrastructure. Our initial assessment is that we have suffered an estimated loss of Rs 220 crores in the floods," the official said, adding around 200 workers have been engaged to clean up the terminal building."
"We have been striving hard to settleare expected to resume from August 26, airport officials added.
Meanwhile, the Naval Air Station, INS Garuda, has commenced civil aircraft operations from Monday. Alliance Air (a subsidiary of Air India) was able to operate two flights to Bangalore and one flight to Coimbatore. An Indigo flight also did a trial landing and will be undertaking flying operations from Tuesday.
The airport, which is among the busiest in the country, had been rendered non-functional since August 14 due to flooding and torrential rains. 
About 10.78 lakh people, including 2.12 lakh women and one lakh children under 12, have been sheltered in 3,200 relief camps, officials said.
(With PTI inputs)