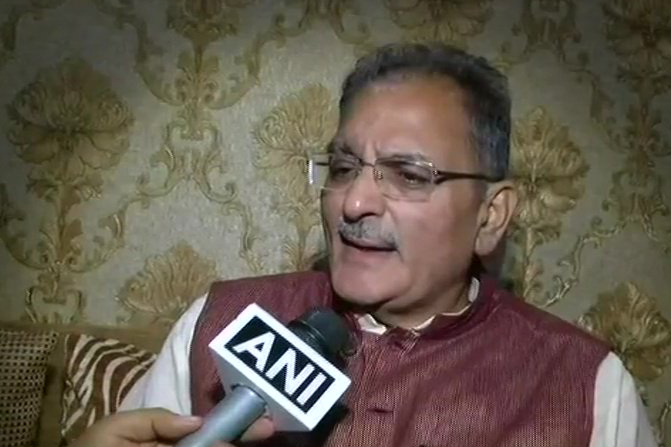 Moments after taking oath as Jammu and Kashmir's Deputy Chief Minister, BJP leader Kavinder Gupta triggered a controversy by terming the rape and murder of an eight-year-old girl in Kathua as a 'minor incident'. In a video which is being circulated widely on social media sites, Gupta is seen telling reporters, "Kathua maamla choti si baat hai isko itna tool dena nahi chaiye (Kathua incident is a minor incident which shouldn't be given so much importance". 
Gupta, however, later tried to clarify his remark and said that since the case is sub-judice, it was not right to discuss it repeatedly.
"Kathua ka maamla sub-judice hai. Ab uspar SC tay karegi, baar baar us issue ko chhedna thik nahi hai. Is maamle ko tool dena acchi baat nahi hai. Maine ye kaha ki is tarah ke kaafi maamle hain, janbhooj kar isko bhadkane ki koshish nahin karni chahiye (The matter is sub-judice and the case is being heard by the Supreme Court. I said that there are several cases similar to this one, so it was not right to discuss this particular incident again and again)," Gupta told news agency ANI.
Also read: PM Narendra Modi advises BJP MPs, MLAs, leaders to refrain from making 'irresponsible' comments; will they listen to him?
Earlier in the day, The BJP-PDP coalition government in Jammu and Kashmir went through a major Cabinet reshuffle with Kavinder Gupta and seven others taking oath ministers.
Gupta replaced Nirmal Singh, who resigned from the post on Sunday (April 29) night. 
The reshuffle was the result of BJP ministers Chander Prakash Ganga and Choudhary Lal Singh resigning from the cabinet earlier this month after they were criticised for taking part in a rally in support of those accused in the rape and murder of an eight-year-old girl in Kathua. 
Watch: Kavinder Gupta takes oath as Deputy CM of J&K in cabinet reshuffle