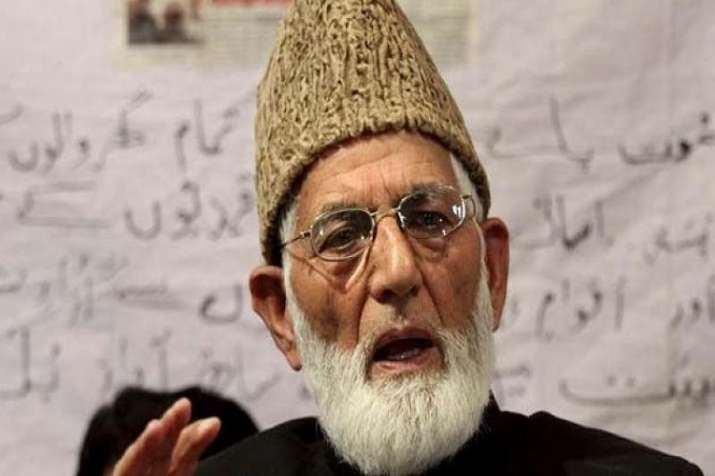 At a time when the Kashmir valley is already marred by repeated violence, a youth has mustered all his courage to expose the double standards of the Hurriyat leaders. The video that is making rounds on social media, shows a Kashmiri youth making plea to the Hurriyat leaders not to incite stone pelters. He is the relative of Kaiser Ahmed, who died recently in violent clashes between security forces and protesters in Nowhatta. In the video, he says that Kaiser didn't know about "Shahadat" and that his body is being displayed to fuel passion in the streets of Kashmir.
He also accused Hurriyat's Syed Ali Shah Geelani of dubbing the DPS-educated daughter of Shabir Shah as a role model while on the other hand, asking Kashmiris not to send their children to Christian schools. Meanwhile, Sama Shabir, daughter of the separatist leader Shabir Shah, topped class 12 board exams in Jammu & Kashmir.
Soon after the video circulated in social media, political leaders came to the forefront to deride the Hurriyat leaders for their so-called 'hyprocrisy'.
Minister of State (MoS) in the Prime Minister's Office Jitendra Singh on Monday said the real faces of the Hurriyat leaders are slowly being exposed and they will soon be boycotted by residents of the valley.
"What kind of movement are the Hurriyat leaders leading, where on the one hand children of the poor is persuaded to become a stone-pelters, the children of the leaders, and on the other, children of leaders leading this movement are enjoying a comfortable life", he asked.
Jammu and Kashmir Deputy Chief Minister Kavinder Gupta also said that the youth of the state are moving away from the separatist leaders and joining the mainstream.
WATCH FULL VIDEO: