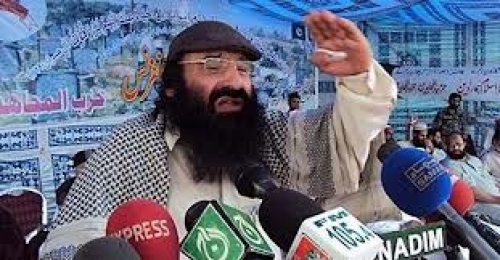 New Delhi: In a revelation that blows the lid off yet another attempt by Pakistan to destabilise peace and stability on the Kashmir valley, it has now emerged that Pakistan's intelligence agency ISI and militant organisation Hizbul Mujahideen have joined hands to offer admissions to children of militants either operating or slain by Indian security officials in Pakistan's medical and engineering colleges .
 
According to a media report, the ISI and Hizbul Mujahideen chief Syed Salahuddin, the mastermind of the Pathankot terror attack, have joined hands to offer scholarship schemes for children of terrorists who died fighting against India. 
In fact, Salahuddin even recommends the selection of youngsters as candidates for medical, engineering and management colleges in Pakistan. These recommendations are then routed to the institutions through the ISI, an India Today report claimed citing a top Indian intelligence source. 
The findings are a big reason of concern for the Indian security agencies in the already restive Valley, since students taken to Pakistan on the pretext of education could well be pushed into jihad. 
As per the report, Pakistan has made it a policy to reserve seats for Kashmiri teenagers, who are linked to terrorists and separatists fighting against Indian security forces. They get admitted to MBBS, BDS, engineering, graduation, post-graduation and other streams on Pakistani government institutions. 
The report further claims that authorities have even specified a selection criteria for this 'Kashmiri quota', classified into three main categories – children of terrorists killed by Indian security forces, active Mujahideen and children of separatists. 
The report claims to have accessed an entire list of Kashmiri students who were recommended by Hizbul chief Salahuddin for higher education in Pakistan. 
One such case was of S Imran for a Ph.D. course, whose case was forwarded by Salahuddin asserting that the young Kashmiri was unable to complete his research work for security reasons. In his letter to the ISI, he recommended Imran to be migrated to the "base camp" in PoK's Muzaffarabad district. 
Imran, a resident of Pulwama in Jammu and Kashmir, is an M.Sc.in computer science from Punjab and M.Phil. from Rewa in Madhya Pradesh.  
Two years ago, Pakistan had sparked a similar controversy when it offered 67 Kashmiri students an opportunity to study in any institution in Pakistan, after they were suspended by a university in Meerut, Uttar Pradesh. 
The students, who were facing a sedition case for cheering Pakistan in an Asia Cup cricket match, even got scholarship offers from the banned Jamaat-ud-Dawah group led by Hafiz Saeed, the alleged mastermind of 26/11 Mumbai attacks. However, the students denied the offer saying that they were not interested.