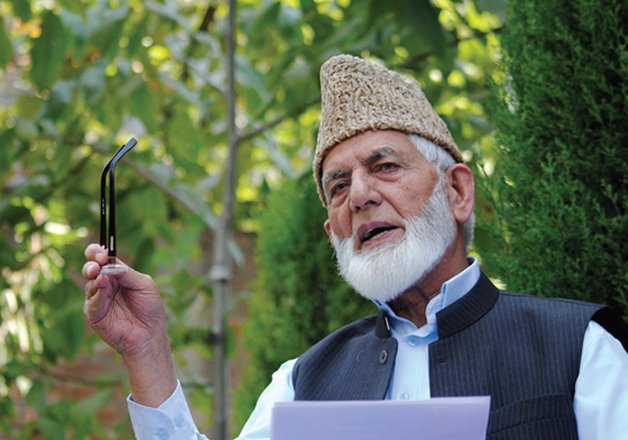 Ignoring repeated calls made by separatist leader Syed Ali Shah Geelani to Kashmiri youth to boycott the ongoing recruitment drive by Jammu and Kashmir Police, thousands of aspirants flocked to join the police force in violence-torn Pulwama district.
Notably, the Jammu and Kashmir government had in August this year rolled out 10,000 posts of Special Police Officers in various districts across the state.
Geelani had said that the "puppet government" is least bothered about the employment and welfare of Kashmiris. However, on Wednesday,However, on Wednesday, around 5,000 youths have applied in South Kashmir, with the highest applications seen in Anantnag. No less than 1,363 youths filed applications for the post of SPO in Srinagar district, reports Times of India.
The youth belonging to various areas of Pulwama district like Tral, Pulwama, Awantipora and Lethpora etc., participated in a physical test.
 

"We have started the recruitment process since morning. We got a very good response. Many youth from Tral, Awantipora, Lethipora areas have appeared for fitness tests for SPOs post. Many have qualified as well,"  Iftikhar Chaudhary, DSP DR, Member Recruitment Board told ANI.

 
Geelani had earlier cautioned the youth about the "conspiracy" of appointing SPOs and called the recruitment drive an attempt to "revive the Ikhwan culture.
According to a report in the Times of India, Ikhwanis were surrendered militants from various terrorist outfits and notorious for grave violations of human rights. Initially, the post of SPO was given to surrendered militants who would work with the police's special operations group (SOG).
"SPO's recruitment is going on here. Unemployed youth keep coming here for some source of income. They come here so that they get unemployment and their future is secured,"  Javed Ahmed, a local resident of Tral, told ANI.
"I have come here for employment. We are four brothers and we are very poor..we do not have any support," said another local.
The SPOs are engaged on a monthly salary of Rs. 6,000, raised from the Rs. 3,000 a month since January this year.