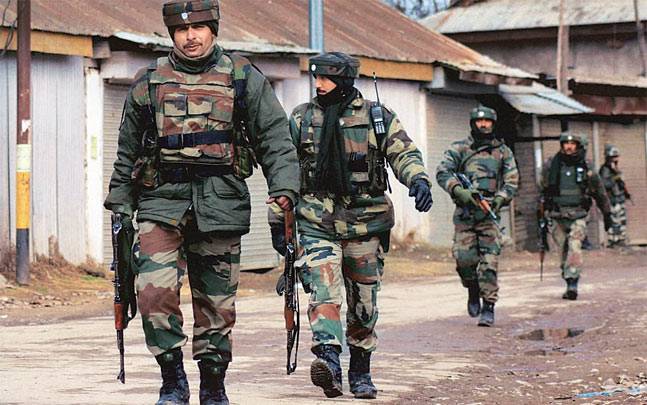 Indian Army has taken up positions in four districts of Kashmir valley including Pulwama, Shopian, Kulgam and Anantnag which have been worst hit by the violence that erupted after the killing of the Hizbul militant Burhan Wani by the Indian security forces on July 8.
According to a report in Times of India, the Army on Friday entered the rural areas of these four districts which account for more than 50 of the 70 deaths that took place during the ongoing unrest in the valley.
Army chief General Dalbir Singh Suhag has asked the jawans to be vigilant and extend all possible help to the administration in bringing back normalcy to the region.

Quoting its sources, the TOI report says that authorities are planning to clamp down on protesters and rioters across the valley.

 

What is noticeable is the fact that both the central and state governments have unanimously decided to redeploy troops in rural areas from where they were removed during the last two years.
The report says that some people, on the condition of anonymity, blamed the separatists for the last eight weeks of violence and redeployment of the Army.