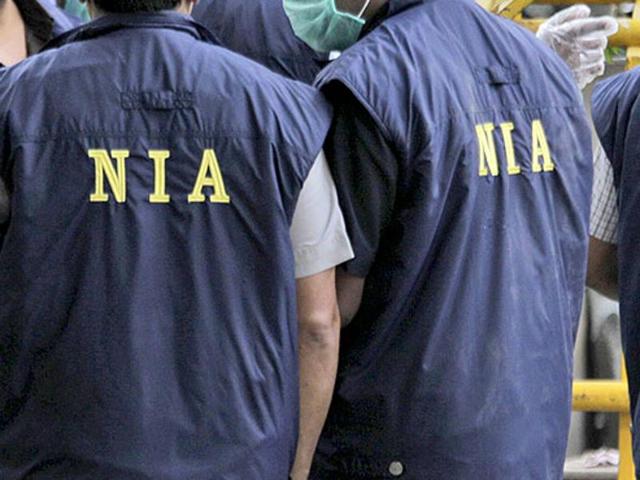 Continuing its crackdown on Hurriyat leaders in connection with the terror funding case in the Kashmir Valley, the National Investigation Agency (NIA) on Monday summoned Hurriyat hardliner Syed Ali Shah Geelani's younger son Zahoor Geelani to Delhi. 
The move comes a day after the NIA detained a lawyer linked to Geelani on suspicion of routing funds to separatists from their Pakistan-based handlers. 
The NIA carried out the raids at the office and residence of Devinder Singh Behl, a member of legal cell of Hurriyat and a "close associate" of Geelani. Behl is also the chairman of Jammu and Kashmir Social Peace Forum (JKSPF), a constituent of Tehreek-e-Hurriayat headed by Geelani.
During the raids, the NIA recovered a detailed protest calendar issued and signed by Hurriyat hardliner Syed Ali Shah Geelani, which shed light on the role of separatists in organising events in coordination with handlers in Pakistan that led to widespread violence in Kashmir.
The 'protest calendar' list dates and when protests and other activities to create unrest were to be carried out in the Valley fooling the encounter of Hizbul commander Burhan Wani on July 8 last year.
The calendar, recovered from Geelani's son-in-law Altaf Ahmad Shah 'Funtoosh', shows show Hurriyat has fuelled violence in the Valley that led to several deaths and hundreds of injuries in clashes between stone pelters and security forces.
The NIA has also summoned Geelani's elder son Dr Nayeem Geelani in connection with alleged hawala transactions to provoke unrest in the Kashmir Valley. Soon after the summon, Nayeem was admitted to hospital on Sunday after he complained of chest pain.
According to Hurriyat members Nayeem had suffered a massive heart-attack in 2009 and was undergone two cardiac-operations.
The NIA is investigating if funds from Pakistan have been used to fuel unrest in the Kashmir Valley that left 100 people dead in 2016.
In the past few weeks, the agency has raided places across Kashmir, New Delhi and Haryana searching for evidence of separatist leaders and businessmen receiving funds from the Jamaat-ud-Dawa group.